A northeast firm has said it is keen to help barristers and solicitors forge closer links as it announces a pupillage scheme for next year. Pepperells became an approved pupillage provider on 23 November. It is advertising for a pupil to start in April next year.

The firm, based in Hull, Scunthorpe and Grimsby, already has three barristers and three solicitor advocates as well as a team of solicitors. The pupil will primarily work in the firm's criminal law department.

Barrister David Godfrey told the Gazette that the one stop-shop approach was working well and he predicted closer cooperation in the future.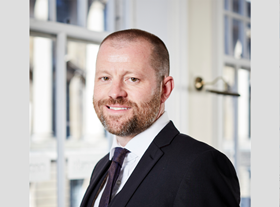 'Criminal clients are entitled to have a barrister of their choice but some prefer to operate under one umbrella,' Godfrey said. 'By operating under one roof we have much more frequent contact with solicitors and we find it is becoming a popular option. The general feedback from clients is that they benefit from it too.' He added that cuts to the legal aid budget had resulted in barristers and solicitors having to work with economy of scale saves money.

Godfrey is not alone in predicting closer links.

Former Law Society President John Wotton said in a 2012 speech that barristers and solicitors will increasingly work together in the same practices.

Last month, England and Wales' first female solicitor advocate QC went one step further and called on the professions to merge in order to 'make the best of their shared skills'. June Venters, who last month become the first female to dual qualify as both a solicitor and barrister, said she always believed that there should be a fusion of the two professions.

However, she warned that the introduction of public access barristers and a difficulty for solicitor advocates to be 'accepted into barristers' world' are signs that the professions will remain split for the time being.