The decision to publish a deferred prosecution agreement reached with a business despite the acquittal of three individuals charged with alleged wrongdoing has been strongly criticised by a defence lawyer. Cansun Güralp, the founder of British seismic equipment company Güralp Systems, as well as former finance director Andrew Bell and Natalie Pearce, the company's sales head, were acquitted by a jury at Southwark Crown Court on Friday of conspiracy to make corrupt payments.
Following the acquittal, the Serious Fraud Office released details of a deferred prosecution agreement reached with Güralp Systems Ltd in October. Under that agreement, Güralp Systems Ltd accepted charges of conspiracy to make corrupt payments and a failure to prevent bribery between 2002 and 2015 and agreed to pay a total of £2,069,861 to the SFO.
Lisa Osofsky, director of the SFO, said the agreement 'holds the company to account whilst also promoting positive changes in corporate culture'.
However Pearce's solicitor, Syedur Rahman, legal director of white collar crime specialist firm Rahman Ravelli, described the SFO's approach as 'hugely unfair'. The acquittals 'will raise questions yet again about the integrity of the process by which the SFO conducts itself when dealing with the thorny issues of DPAs', he said.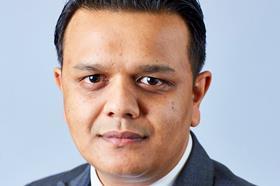 'As nobody at Guralp Systems – including its founder – has actually been found guilty of any wrongdoing it begs the question why the company actually admitted to wrongdoing in order to gain a DPA.'
He said the case was a further indicator that companies would often be better off if they hold their nerve rather than admit wrongdoing and accept a DPA. 'After all, no individual has yet been convicted after a DPA has been concluded.'
DPAs were introduced to the UK under the Crime and Courts Act 2013, with the first one, with Standard Bank, agreed in 2015. However two high profile DPAs, with Tesco and Rolls Royce, prompted questions about the integrity of the process when related criminal charges failed to bring convictions.
Rahman said his firm is interested to know why the SFO released the DPA, which names the acquitted individuals. 'The names have never been included in any other DPA – all of which were made public before any trial – and it seems hugely unfair that documents are now in existence naming our client for being involved in wrongdoing when she has been cleared of all blame by a court of law.'
The executives had been charged with paying bribes to a public official and an employee of the Korea Institute of Geoscience and Mineral Resources between 2002 and 2015. The investigation began after Güralp Systems self-reported to both the SFO and the US Department of Justice in 2015.