A so called 'genocide amendment' that could block a potential trade deal with China has been backed by the world's largest legal representative body. MPs will today vote on an amendment to the Trade Bill which would allow for bilateral trade agreements to be withdrawn by the UK if a preliminary determination by the High Court finds a state counterparty has committed, or is committing, genocide.
A briefing sent to MPs by the International Bar Association Human Rights Institute states that the amendment is 'clearly right in principle'. It notes that the UK has obligations under the Genocide Convention to prevent the commission of genocide, prohibit complicity in genocide, and to punish perpetrators of genocide.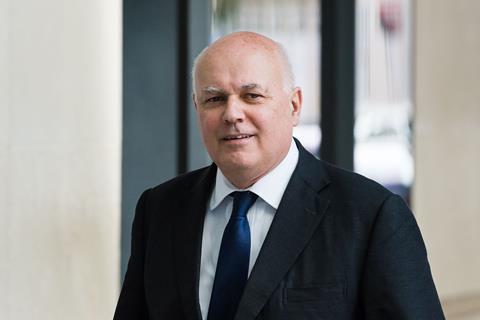 About 30 Conservative MPs are backing the amendment, which is co-sponsored by former Tory leader Iain Duncan Smith and former minister Nusrat Ghani. Foreign secretary Dominic Raab said at the weekend that he supported the spirit of the proposals. But he questioned whether the High Court had the capacity to determine facts on the ground in another country. 'We shouldn't really be delegating the political question who you engage in free trade negotiations to the courts. That's something MPs should hold the government to account about.'
The IBA briefing however states that the determination of the existence of a genocide is already a matter for judicial decision.