The government has insisted a full recruitment competition will take place to appoint the next Director of Public Prosecutions (DPP) amid speculation a preferred successor has already been found.
Alison Saunders is to step down from her role in October at the end of a five-year term.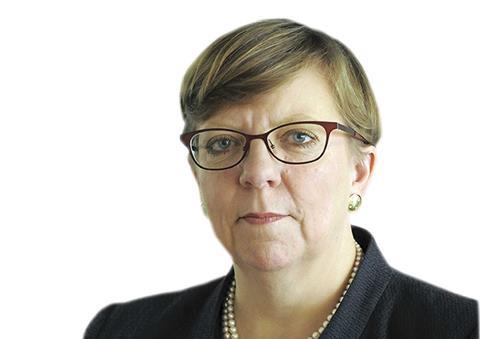 The Gazette understands a competition to appoint a successor will be launched later this week.
This week, reports claimed that one of the top candidates to replace Saunders is Alison Levitt QC, previously a principal legal adviser to the DPP. It was also speculated that ministers had refused to extend Saunders' contract and had felt a clean break was needed.
However, in a statement, the Attorney General's Office said only once has the DPP had their contract extended: Dame Barbara Mills in 1997.
Attorney General Jeremy Wright QC MP said: 'I want to thank Alison personally for her service, not only as DPP but as an accomplished CPS prosecutor whose successful record includes the prosecution of Stephen Lawrence's killers. I have no doubt that she'll be greatly missed within the organisation.
'In recruiting the next DPP we are looking for an extraordinary candidate. The job requires excellent legal judgment, the ability to lead a large organisation and the capacity to work with others in improving the criminal justice system as a whole.'
Saunders has faced criticism after the collapse of several rape trials due to evidence not being disclosed.
She said: 'I am proud of everything the service has achieved over the past five years. My priority over the next six months is to keep driving improvements in how we work, with a sharp focus on casework quality. Key to that will be working alongside the police and other partners to find long-term solutions to the disclosure issues that exist throughout the entire criminal justice system.'
Saunders will take on a role at magic circle firm Linklaters when she leaves the DPP.