The president of the Supreme Court has risked entering choppy constitutional waters by likening the court's 2017 ruling over article 50 to the civil war confrontation between king and parliament. In an interview with the Guardian, Lady Hale is quoted as describing the ruling in Miller as one of her proudest moments. 'It was a classic constitutional issue about what the government could do and what parliament could do,' the newspaper quotes Hale as saying. 'It was reminiscent of the 17th-century battle between parliament and the king. We were reinforcing principles that had been established then.'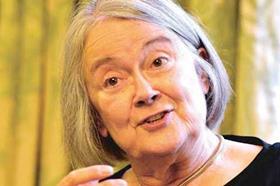 In Miller, the Supreme Court ruled that the government could not activate the process of withdrawal from the EU without a vote in parliament. Hale, then deputy president, had already prompted controversy by referring to the case in a lecture in Malaysia amid the 'enemies of the people' row.
The Guardian interview, to mark the centenary of the Sex Disqualification (Removal) Act which allowed women into the legal profession, also quotes Hale commenting on the UK's future relationship with the European Court of Justice. Noting that following Brexit the Supreme Court is unlikely to continue referring questions about EU law to the Luxembourg court, she added: 'We shall have to work it out for ourselves. Whether it will be for the better or worse, we don't know.'
In the interview, Hale also attacks the compulsory retirement age of 70 for judges as a 'waste of talent'.