A woman whose father was killed in a 1982 terrorist attack is entitled to recover damages from an IRA member whose criminal trial collapsed five years ago, the High Court ruled today. In Young v Downey, Mrs Justice Yip concluded that the defendant, John Downey, was part of a joint enterprise, participating in the common design to commit the tortious conduct which led to the death of Lance Corporal Jeffrey Young and three other members of the Household Cavalry on 20 July 1982.
'There can be no doubt that the intentional, unlawful killing of a person amounts to tortious conduct giving rise to a claim for damages,' the judgment states.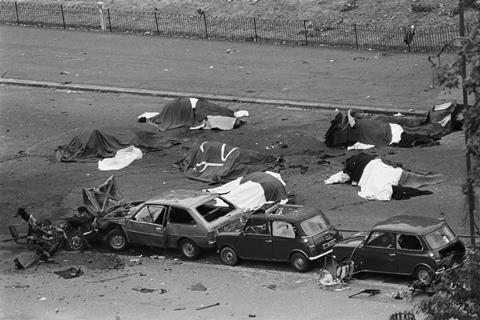 Downey, who is in custody in Northern Ireland where he faces charges arising from a 1972 bombing, refused to engage with the court and did not respond to a proposal that he participate by video-link. 'In my experience, the attendance of parties and witnesses by video-link works well within civil proceedings and is a perfectly acceptable alternative to attendance in person,' Yip J noted.
Sarah-Jane Young, who was four at the time of the bombing, seeks damages under the Fatal Accidents Act 1976 for her own psychiatric harm and consequential loss, as well as aggravated and exemplary damages on behalf of all the victims. The action commenced after the collapse of a murder trial when it emerged that Downey had mistakenly been issued with a guarantee against prosecution.
The judgment notes that the claim is governed by the Limitation Act 1980, which normally sets a limit of three years from the date of injury or death. However the judge agreed that the claim could proceed on the basis that the claimant's 'date of knowledge' was the 2014 court ruling and that since then she has acted promptly. 'The reasons for the delay are, in my judgment, wholly excusable and very relevant to the exercise of my discretion,' Yip J ruled.
On the civil standard of proof she found that fingerprint evidence showed that Downey had driven the Morris Marina used in the attack on the morning of the bombing and had been convicted of IRA membership. 'As such, the claimant has established that the defendant is responsible as a joint tortfeasor for the unlawful killing of her father and she is therefore entitled to recover damages from him.'
The extent of those damages will be determined later.
Lord Brennan QC and Anne Studd QC, instructed by London firm McCue & Partners, appeared for the claimant.