Reports of harassment will rise as the profession adopts new reporting methods, global conference warned
Law firms should expect an increase in the number of reports about workplace bullying and sexual harassment as a change in culture in the profession takes effect, the International Bar Association heard yesterday.
'Things are likely to appear worse in the short- to medium-term before they get better,' Julia Gillard, former prime minister of Australia, told a session on bullying and sexual harassment in the legal profession. It followed the IBA's landmark survey earlier this year which, among other disturbing findings, showed that half of female respondents and one third of male respondents had been bullied in connection with their employment.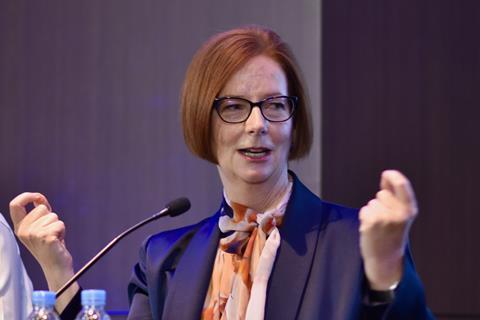 A particular problem in the legal profession is that of the serial offender whose 'eccentricities' are brushed over because they are a high-earning partner or a 'courtroom magician'. New reporting methods are needed to expose such 'brilliant jerks', Gillard said.
She cited one US approach which created three options for reporters: to create a secure, encrypted, log of evidence; to trigger a formal proces or, third, enter details into a 'repeat perpetrator matching system'.
Experience suggests that this last option could have the most impact, Gillard said. 'It allows those who have been harassed to contact each other and to report as part of a group.'
A panel discussion heard other suggestions for changing the culture in the profession. Simon Davis, president of the Law Society of England and Wales, said that firms should create a culture in which lawyers treat their 'non-lawyer' colleagues with respect. Hanim Hamzah of ZICO Law in Singapore proposed reforming reward mechanisms.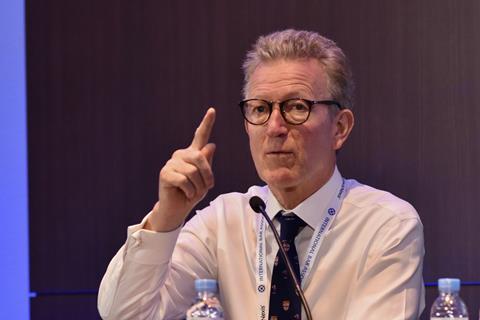 Pip England, of Auckland firm Chapman Tripp, urged firms to share good practice. Clients could also be a force for change: for example the New Zealand government had already raised the issue of corporate culture at firms handling government work. 'The major firms are basically on notice,' England said.
Davis called on lawyers to examine their own conduct in the light of the Us Too report. While 'anyone would be shocked' at its findings, he said that he read it with 'almost a sense of relief… This report actually explains what is bullying and sexual harassment'.
Such understanding 'might help us to raise a mirror to ourselves', he said.