The bar's chair-elect has warned that potential reforms of barrister regulation are unnecessary and could increase the cost of practising.
In his inaugural speech last night, Richard Atkins QC said there is a risk that the Bar Standards Board (BSB) will become 'more and more remote' from representative body the Bar Council under internal governance rules proposed by the Legal Services Board (LSB) last month.
Atkins, a tenant at St Philips Barristers, said: 'There is the possibility for example that the Bar Council will have absolutely no involvement in the future appointment of members of the BSB's board. There is also the possibility that unless the BSB decides to consult the Bar Council on its budget plans, the Bar Council will have no input into this process either.'
He added: 'If the LSB's consultation leads to any of the outcomes I have just touched on, or others, this could lead to disputes that simply do not exist at the moment and lead to an increase in the costs to the bar.'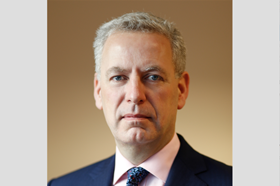 Atkins said the bar has never been against 'high-quality regulation of legal services' but added: 'Where is the evidence for the implication that the public does not have confidence in legal services provided by the bar? Where is the understanding of what the bar does and how well it is already regulated by the Bar Standards Board?
'In my opinion there is a need for those who constantly peddle the dogma of regulatory independence to understand what the bar is and does and how we pride ourselves on our professionalism. We are unshakeably firm in our view that over-regulation is not a good thing. We must fight hard to make the case that we do not need further regulation, further red tape or a super-regulator.'
Elsewhere, Atkins pledged to continue trying to tackle the problem of 'unregulated and remunerated' McKenzie friends and warned over uncertainty regarding legal services in the draft EU withdrawal agreement.
He said: 'We have some of the best minds at the bar looking at all of the various options and considering how we deal with whatever eventuality we are ultimately presented with. The problem of course is that if those in charge of Brexit do not know what is going on, how on earth can we?'
He added that upgrading courts should be a priority for the government in the year ahead. 'Neither our clients, other users of the courts, nor we as professionals, should have to put up with out of action or leaking lavatories, a lack of conference facilities, broken air conditioning, no canteen facilities, I could go on, but you all know only too well what is on the list,' he said.
Atkins takes over from Andrew Walker QC on 1 January 2019.