Proposed legislation aimed at stopping cross-channel migration in small boats would be incompatible with the UK's international obligations, the leading human rights figure at the 46-member Council of Europe said today. Dunja Mijatović, Council of Europe commissioner for human rights, warned that the provisions of the Illegal Migration Bill 'create clear and direct tension with well-established and fundamental human rights standards'.
The bill today goes to committee stage in the House of Commons, where amendments that would block the European Court of Human Rights - which is overseen by the Council of Europe - are expected to be considered.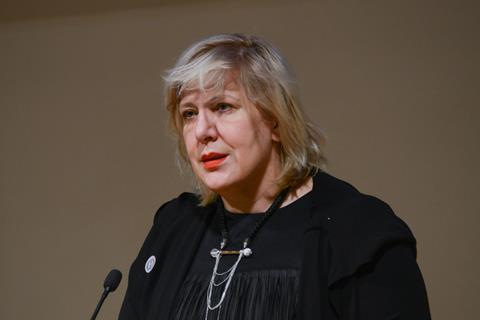 In a letter to both houses of parliament, Mijatović says that the bill would strip away one of the essential building blocks of the protection system. 'Passing the bill would add to the already significant regression in the protection of refugees, asylum seekers and migrants in the UK in the last few years.'
This is not the first intervention into UK politics by Mijatović, a Bosnian media law expert elected by the parliamentary assembly of the Council of Europe in 2018. Last year she warned against plans to replace the Human Rights Act with a new Bill of Rights.
In the latest letter, Mijatović says that the bill would leave potentially large numbers of people in legal limbo. She raises concerns about the lack of guarantees that objections to removal would be assessed fully in accordance with the standards set out in the European Convention on Human Rights, the proposed exclusion of most potential victims of trafficking in human beings from modern slavery protections and the widespread powers of detention, and strict limits on judicial challenges to detention.
Mijatović also warns that the bill would reverse progress made in reducing the harmful practice of detaining children.
This article is now closed for comment.