The profession needs 'authoritative and correct' guidance on legal professional privilege (LPP) to deter the current 'dismay' felt among lawyers, the Court of Appeal heard today. Appearing for the Law Society, which is intervening in Director of the Serious Fraud Office (SFO) v Eurasian Natural Resources Corporation (ENRC), Dinah Rose QC said a High Court ruling from last year has put the English legal position on privilege 'out on a limb' when compared with other common law jurisdictions.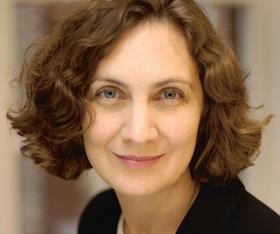 'The profession needs authoritative and correct guidance on this issue and needs it urgently,' Rose said.
The court is considering whether documents prepared by the ENRC for an internal investigation into the SFO's allegations of corruption should be protected by privilege. A High Court ruling last year favoured the SFO by ruling that privilege did not apply.
The Law Society is intervening in the appeal in defence of professional privilege.
In yesterday's opening arguments Bankim Thanki QC, counsel for the ENRC, said a 13-year-old test for determining privilege had been too broadly interpreted. He focussed on the Court of Appeal's ruling in Three Rivers No 5 [EWCA 2005].
That case was brought by a local authority against the Bank of England after the collapse of the international bank BCCI. The claimants sought disclosure of documents prepared by the bank's employees for its solicitors Freshfields Bruckhaus Deringer. But as the Bank of England had appointed three employees to communicate with Freshfields, the Court of Appeal held that they were 'the client' for the purpose of legal advice privilege. As a result, documents prepared by other employees, or third parties, were not privileged.
Subsequent rulings have applied TR5 to rule that only select groups of people and not all employees at an organisation should be determined as the 'client'.
Rose also maintained that the judgment had been too widely interpreted. She noted that the Law Lords in the early 2000s had the chance to provide much-needed guidance in the subsequent Three Rivers No 6 case but 'ducked the issue'. 'Please don't do the same here,' she told the bench.
Rose submitted that it is both 'coherent and consistent' to treat all authorised employees as a client and that in many legal contexts employees are not regarded as third parties. She added: 'LPP is one of the fundamental characteristics on which administration of justice rests. We should be cautious of adopting wider interpretations of TR5. It is an integral part of solicitors practice to be able to give advice.'
The case continues.