Magic circle firm Linklaters has exceeded its gender diversity target for 2018 after failing to meet it last year. The firm said today that it had promoted 27 lawyers to the partnership. Its largest partner promotion round in a decade. Of the 27, 10 are women (37%).
In 2014, the firm pledged that at least 30% of new partners would be female. However last year, just 19% of appointments went to women.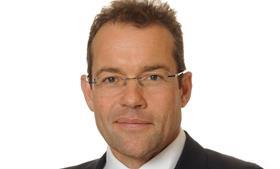 Senior partner Charlie Jacobs, said: 'Last year we acknowledged that we needed to do better to meet the partnership's gender target, so it gives me great pleasure to see us exceed this in 2018. We will work hard to keep up the momentum on achieving this, and our other diversity goals. They are absolutely central to the firm's strategy and ambitions.'
Last year, in an interview with the Gazette, Rob Elliott, former chair and senior partner, called for further progress on meeting its diversity targets. 'It's a really tough one. If we lose women at a certain stage [three to five years' PQE] and our countermeasures for not losing them – such as flexible working – are not effective, your pipeline is inhibited,' he said at the time.
The promotions take effect on 1 May.