The chambers set up by high profile human rights barrister Michael Mansfield QC has merged with 1 Gray's Inn Square, the set confirmed today.
The new set, Mansfield 1 Gray's Inn Chambers, will be based at 1 Gray's Inn Square. It 'will combine two teams of high quality barristers with experience across a broad range of practice areas', a statement said. Specialisms include civil/commercial, crime, immigration and family practice.
'With an overriding commitment to the rule of law, human rights and social justice, we feel the chambers is very well placed now to meet modern legal needs, including those of the most vulnerable in our society,' the statement added.
Mansfield Chambers was set up as a 'low cost' operation by Mansfield after the demise of Tooks chambers, which was dissolved at the end of 2013 following legal aid cuts. The set's members derived 90% of their income from legal aid. In November last year, the Gazette reported that the the immigration team at Mansfield had moved to another set.
Mansfield, now 75, was called to the bar in 1967 and rose to prominence after acting in a series of high-profile criminal defence cases and appeals for wrongful convictions. He represented Mohammed Al-Fayed in the inquest into the deaths of his son Dodi and Diana, Princess of Wales, as well as the families of the Hillsborough disaster.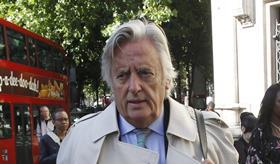 The merger is one of several bar consolidations in recent months. Earlier this year, national set St Philips Chambers announced a merger with Stone Chambers to create one of the country's largest multi-disciplinary sets.
In April, commercial chambers 3 Stone Buildings and 13 Old Square Chambers joined forces to create Three Stone Chambers.