The Ministry of Justice has called in the police to investigate alleged fraud by Serco staff in the management of its £285m prisoner escort and custodial services (PECS) contract.
Evidence of 'potentially fraudulent behaviour' emerged as part of the detailed audit work announced by the justice secretary in the House of Commons in July.
The MoJ said the audit revealed an 'apparent disparity' between Serco's records of contract performance, and the 'actual situation on the ground', showing that some staff recorded prisoners as having been delivered ready for court when in fact they were not – a key performance measure for the contract.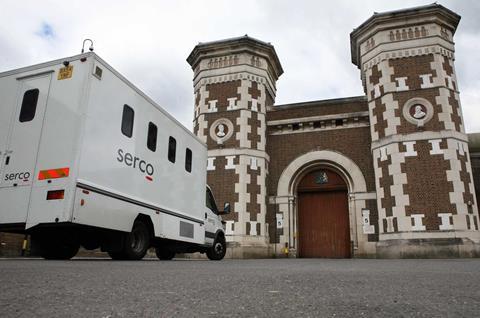 The MoJ has put the contract under administrative supervision with immediate effect.
Serco, which is responsible for running the services in London and East Anglia, has agreed to repay all past profits made on the PECS contract and to forgo any future profits.
The company said that it found no evidence that this misreporting was undertaken with the knowledge or approval of management outside the contract.
The MoJ and the Cabinet Office have put Serco on notice that the company will have to undergo a process of 'corporate renewal', which would include an overhaul of its management, a strengthening of internal audit procedures and opening up all its management and accounting information on government contracts to much more intense scrutiny.
After a three-month period, the changes the company has put in place will be assessed by a specially convened committee of government non-executive directors. If the progress made is not sufficient, Serco may be excluded from all future government work.
Justice secretary Chris Grayling said: 'It's become very clear there has been a culture within parts of Serco that has been totally unacceptable, and actions which need to be investigated by the police.'
He said there had not been evidence of 'systemic malpractice' up to board level, but that unless the company undertakes a 'rapid process of major change', and becomes completely open with the government about the work it is doing for us, then it will not win public contracts in future.
Chief executive of the Serco Group Chris Hyman said: 'I am deeply saddened and appalled at the misreporting of data by a small number of employees on the contract.
'This is a very serious matter for the customer and for us. We will not tolerate any wrongdoing and that is why we have referred this matter to the police. It is also why I have immediately initiated a programme of change and corporate renewal.'