Two half-brothers convicted 25 years ago of the murder of a well known German actor have no right to require the media to delete their names from online reports of the case, the European Court of Human Rights has ruled. The judgment, in ML and WW v Germany, is the latest clash between articles 8 and 10 of the European Convention on Human Rights (ECHR) over the so-called 'right to be forgotten'. It appears to tilt the balance more towards freedom of expression four years after the Court of Justice of the European Union's landmark ruling in Google Spain.
ML is the culmination in 10 years of proceedings begun by Wolfgang Werlé and Manfred Lauber as they approached the date of their release from a life sentence for the 1990 murder of Walter Sedlmayr, a nationally known stage, TV and film actor. His killing and the subsequent trial attracted widespread media coverage. Citing their privacy rights under article 8 of the ECHR, Werlé and Lauber brought proceedings against media organisations, including Wikipedia Germany, requesting that archive documents be anonymised.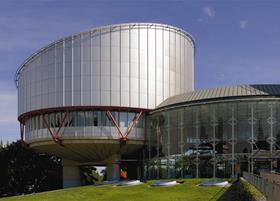 Germany's Federal Court of Justice ruled in favour of the media, while acknowledging that the pair had 'a considerable interest in no longer being confronted with their conviction'.
The ECHR was asked to decide whether this ruling took into account the power of web search engines. It ruled that the question of what information should be published in a news report was a matter for journalists, so long as these decisions corresponded with ethical and regulatory norms. Any obligation to assess the lawfulness of reports at a later stage following a request from the individual would create a risk of the press failing to preserve archives, or omitting identifying elements from the outset.
The judgment also noted that the disputed texts described a judicial decision in an objective manner. While they contained details about the murders' lives, this information constituted material that would have surfaced during public hearings. 'Furthermore these articles did not reflect an intention to present the applicants in a disparaging way or to harm their reputation.'
The court unanimously ruled that no violation of article 8 had occured.
Commenting in the Panopticon blog, media and privacy barrister Christopher Knight of 11 KBW described the Strasbourg decision 'a welcome assurance of common sense from the European Court of Human Rights, and it will be interesting to see the extent to which the emphasised importance of balancing Article 8 and 10 rights is replicated in the forthcoming CJEU decisions, as that was (in)famously not something seriously addressed in Google Spain.'