New data protection legislation being debated in Parliament today could help the Home Office avoid legal challenges to incorrect decisions to deport or detain foreign nationals, the bar said today.
The Bar Council was adding its voice to legal professional concerns about the Data Protection Bill, which receives its second reading in the House of Commons today. The legislation will replace the Data Protection Act 1998 and implement the EU General Data Protection Regulation (GDPR) in UK law.
Writing in the Gazette last week, solicitor Daniel Carey of human rights firm Deighton Pierce Glynn warned that by granting the Home Office an exemption from subject access requests, the bill could create a discriminatory two-tier data protection regime, further marginalising some of the most vulnerable people.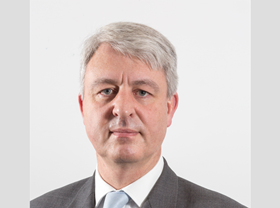 In a briefing to MPs today, the Bar Council says: 'Allowing the Home Office an exemption from SARs in immigration matters will have the effect of insulating the government from challenges to unlawful decision-making and of preventing individuals from correcting mistakes and overturning unlawful decisions that can have life-changing consequences.'
Bar chair Andrew Walker said: 'Our laws should ensure that people can correct mistakes when they are made, rather than insulate the government from legitimate legal challenges.'