Lawyers should not necessarily be obliged to report instances of potential sexual misconduct to regulators - but further guidance is needed, a debate on non-disclosure agreements (NDAs) heard last night.
Lawyers and academics joined Zelda Perkins – a former assistant to movie mogul Harvey Weinstein – to discuss the role of NDAs in employment law at an event hosted by the Law Society. Perkins broke an NDA she had signed with Weinstein in order to expose how he had used legal contracts to suppress an alleged harassment victim.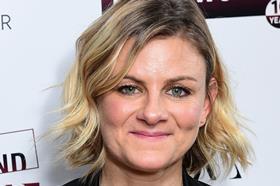 She told the event that NDAs should not be 'weaponised'. Solicitors' claims that they are merely undertaking a 'scientific process' [drawing up a contract] should not be viewed as a 'panacea' to allow them to continue to act in circumstances that could harm a victim.
'Solicitors have a responsibility to stay on the right side of ethics when drafting confidentiality clauses,' she added.
But asked by an audience member whether solicitors should be subject to reporting obligations 'similar to those required to combat suspected money-laundering', panellists said this could be a step too far. Juliet Carp, chair of the Employment Lawyers Association, said it is important for lawyers to remember that people are assumed innocent until proven guilty. She added that she would rather see 'clear guidance' on the issue.
Max Winthrop, chair of the Law Society's employment law committee, said NDAs must strike a balance between the rights of the client and the wider public interest.
He said: 'There will be situations in which confidentiality clauses are entirely appropriate – and, in some instances, in the interests of the claimant and employer.
'However, the boundaries of these agreements must be made clear to clients and to claimants – in particular, they cannot prevent the reporting of criminal behaviour. With the enormous public scrutiny on this issue, it's right that solicitors consider where responsibilities lie – to their client, but also to the public interest.'
Use of questionnaires – asking members of staff to help identify suspected patterns of behaviour in an individual – was also suggested by another member of the audience, who was contributing under the Chatham House rule.
Richard Moorhead, professor of law and professional ethics at UCL, reiterated his earlier call for the Law Society to withdraw its practice note on NDAs, published in January, in favour of a stronger document.
The Society said some recent high-profile cases have given cause for concern, and that it has been working with the government to protect those who may be vulnerable. It has submitted written evidence on the law relating to the use of confidentiality clauses where harassment is alleged and made suggestions for possible improvements.