The EU General Court has asked the bloc's Intellectual Property Office to reassess a decision that awarded Nestlé a trademark for the shape of the Kit Kat bar, in a long-running dispute between the Swiss company and its rival confectionery company Mondelēz.
In a decision handed down yesterday, the General Court annulled a previous ruling by the EU Intellectual Property Office (EUIPO) that granted the Swiss company a trademark for the four-fingered version of the bar.
According to the court, the EUIPO erred by failing to determine whether the shape had acquired distinctiveness in every EU member state.
The court also said that there was no evidence that the mark was used in relation to some of the goods and services applied for.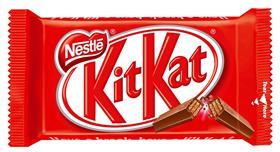 Nestlé said the mark was to be used in connection with sweets, bakery products, pastries, biscuits, cakes and waffles. However, the general court said the only category for which there was evidence of use was sweets.
The dispute can be traced back to 2002 when Nestlé applied to the EUIPO, then called the Office for Harmonization in the Internal Market, to register the shape. Four years later the EUIPO agreed to register the mark.
In 2007, Mondelēz, which owns chocolate maker Cadbury, applied to EUIPO asking it to invalidate the trade mark. The application was dismissed in 2012 prompting Mondelēz to appeal against that ruling to the general court.
Accepting Mondelēz's request the court said Nestlé's should have provided evidence that the shape had acquired distinctive character in every EU member state instead of the 10 countries in which it carried out market surveys.
At the time of the application there were 15 EU members.
According to the EUIPO, Nestlé proved that the trade mark had acquired distinctive character in Denmark, Germany, Spain, France, Italy, the Netherlands, Austria, Finland, Sweden and the UK but market surveys were not carried out in Belgium, Ireland, Greece and Portugal.
The court said the EUIPO 'could not validly conclude its examination without coming to a conclusion regarding the perception of the mark by the relevant public in the remaining states.'
'It follows that EUIPO will have to take another decision in which it verifies that, at the date of filing the application for registration, the mark in question had acquired distinctive character through the use that Nestlé had made of it in the 15 member states.'
Sally Britton, IP specialist at City firm Mishcon de Reya, said the case was interesting as it examines the type of use and consumer recognition required to obtain monopoly protection and sets the bar very high.
'Businesses that have shape marks should be following Nestle's strategy following this decision closely,' she added.
A spokesperson for Nestlé said: 'The four finger-shape has been used throughout the EU by Nestlé for decades and is known by consumers as being a Kit Kat. The judgment sets a high threshold for trade mark applicants to register shapes as EU trademarks by requiring evidence of acquired distinctive character in all EU member states. We continue to review the findings and consider our position.'
A spokesperson for Mondelez said: 'We are naturally pleased by this ruling which is in line with our contention that the shape of the Kit Kat bar should not be protected as a trade mark across the EU.'