A legal services comparison site, billed as the law's equivalent to Compare The Market, has been acquired by a comparison site for home movers.
The Law Superstore has been taken over by reallymoving.com, it was announced this morning. Any purchase price paid to holding company Winn Holdings, parent company of personal injury firm Winn Solicitors, was not disclosed.
When the Law Superstore was first launched its chief executive Matthew Briggs (pictured) said private equity providers JZ International and Souter Investments had pumped 'a seven-figure sum' into the venture. But the company later admitted it had found it difficult to sign providers to its 'independent and impartial' website ahead of launch, because solicitors were reluctant to let peers see their prices and allow online reviews.
Briggs said today he was 'proud of the quality of the site' but that it was the right time for him to step aside and let the business continue in a 'new phase of development'.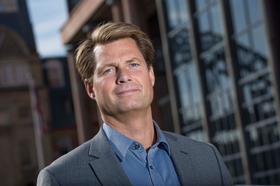 'I look forward to watching the Law Superstore go from strength to strength under its new ownership,' he added.
The new owner plans to review the Superstore's commercial model over the next few weeks and will relaunch the platform in the autumn.
Reallymoving has 18 years' experience in managing a comparison site for moving services including conveyancing and surveys. In the conveyancing market it receives around 11,000 registrations every month and works with 70 property law firms, it said.
Rob Houghton, chief executive, added: 'We believe there is huge potential for comparison sites in the legal sector. But despite encouragement from regulators, demand from consumers, and the example set by the financial industry, price comparison sites have yet to take off in the legal services arena.'
He added: 'We are confident we can use our experience to drive its [the Superstore's] growth.'
The deal is taking place amid regulatory pressure for more transparency to help consumers compare the cost of legal services. The Competition and Markets Authority is keen for the development of comparison sites to help consumers navigate the market. In June, the Solicitors Regulation Authority said it supports requiring firms in certain areas of law to publish prices online.