Amendments to the Economic Crime and Corporate Transparency Bill designed to curb the abuse of legal proceedings to intimidate and financially exhaust journalists and campaigners have received a mixed response from the legal profession. The measures will give judges powers to dismiss cases classified as SLAPPs - strategic litigation against public participation.
Media specialist Rupert Cowper-Coles of international firm RPC described the amendment as 'very welcome'. The lord chancellor's plan to introduce cost protection for defendants 'is potentially very significant', he said. 'Journalists and whistleblowers should not face the prospect of bankruptcy and losing their home for doing their job by reporting on dirty money and corruption.'
He added: 'We hope that (as the government has indicated) this amendment is a first step towards wider "anti-slapp" legislation that applies not only to matters relating to economic crime, but to public interest reporting generally.'
However reputation specialist Gideon Benaim of London firm Simkins questioned the need for the amendment. 'When even the Coalition Against SLAPPs in Europe estimate that there were 14 SLAPPs in 2021, one must first question whether the law needs to be changed at all for such a small number of alleged cases, and whether these "SLAPPs" are all properly identified as being such anyhow.
'What is good to see is that the government is limiting the new legislation to matters of "economic crime" only, and that it has defined what an "economic crime SLAPP" is, although strangely the words "abuse of process" do not appear in it.
'It is vital that the government carefully balances the various competing rights involved, including the right to reputation, which is too often forgotten. The courts already have ample tools available to them to dispose of abusive claims, and I remain of the view that the issue of so-called SLAPPs has been blown out of proportion.'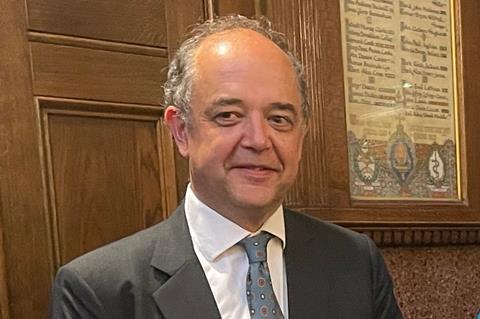 Bar chair Nick Vineall KC 'warmly welcomed' the proposals. 'We will carefully consider the detail of the proposed amendments to ensure that they are practical and workable and strike an appropriate balance between freedom of speech and the protection of reputation.'
In a guarded reference to the Solicitors Regulation Authority's announced plan to curb SLAPPs, Vineall said: 'We agree with the government that the present balance is not in the right place. We also agree with the government that this important task is one for parliament, not for regulators.'