The proposed new 'super-exam' for aspiring solicitors will cost between £3,000 and £4,500, according to tentative predictions from the Solicitors Regulation Authority (SRA), as it finally revealed more details about the proposed overhaul to qualification.
Speaking to the media yesterday, the SRA said the candidate fee for the two-part exam is 'likely to be' between £3,000 and £4,500. However, the SRA warned this could be subject to change.
In another development, the SRA said the exam will now be rolled out in September 2021 - 12 months later than initially anticipated. This followed feedback from education providers and law firms who indicated a 'strong preference' for a 2021 launch, the SRA said.
Among those calling for a delay was the City of London Law Society which warned that, as its member firms usually recruit trainee cohorts two years in advance, they would need sufficient time to prepare.
Providing a breakdown of costs, the SRA said SQE 1, which will test legal knowledge through a series of computer-based assessments, will cost between £1,100 - £1,650. Fees for SQE 2, which will test practical legal skills, will range between £1,900 and £2,850.
There has been speculation over proposed costs ever since the SRA announced its plans for the education overhaul. The SRA has always maintained the new exam would be cheaper than current options. But critics, including the Law Society's Junior Lawyers Division (JLD), warned of a 'two-tier' profession if some candidates opted to take a preparatory course to prepare for the SQE.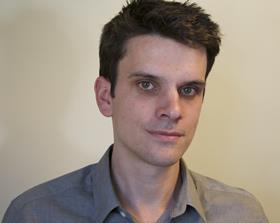 Adele Edwin-Lamerton, chair of the JLD, told the Gazette it has concerns about the exam's affordability.
'£4,500 is a significant amount of money for an examination only and, at present, loans aren't available to fund taking an assessment. This will hugely impact those from lower socioeconomic backgrounds or those who don't have an employer willing to cover the cost,' Lamerton said, adding that it could have a negative impact on diversity within the profession.

She added: 'The same applies to SQE preparation courses. Anyone unable to afford the SQE without a loan will be at a disadvantage when taking the examination. The two-tier education that will emerge is already apparent.'
In another change, the pilot for SQE 1 will include 360 questions split over three separate examination papers, instead of 680 questions split over six exam papers. The SRA said the amount of material covered would not change.
The SRA said it hopes the SQE will address the problem posed by students having to pay large up-front costs, sometimes up to £16,700, for a Legal Practice Course, with no guarantee of a training contract or becoming a solicitor at the end.
Students who started a qualifying law degree or law conversion before September 2021 will have 11 years within which to decide whether they want to qualify under the old system or the new system. From September 2021 all other aspiring solicitors would need to qualify through the SQE.
Paul Philip, SRA chief executive, said: 'We have listened to law firms and universities, who have told us that 2021 gives them the right amount of time to prepare. Our priority is creating a rigorous, value for money assessment that drives consistent high standards.'
The SRA and educational services provider Kaplan, which will develop and run the exam, will launch candidate recruitment for a pilot of SQE 1 later this month. The final cost is expected to be known after the pilot.
A Law Society spokesperson said the most important thing was to get SQE right, and if more time is needed to ensure the profession and education providers are able to prepare, then deferring the introduction was a sensible step.
'The provisional fees provided by the SRA today represent a great deal of money,' she added. 'There is as yet no funding mechanism to provide loans for SQE assessments, so any fees will have to be self-funded by candidates or firms, which would disadvantage students with less financial means.
'In the current system candidates can get a loan to take the LPC, and a similar solution must be found for the SQE so that all candidates, regardless of background, can qualify as a solicitor.'