Efforts are understood to be underway to ensure that long-awaited reform of Russia's minimally regulated legal services sector does not stop foreign lawyers and law firms from practising in the country.
A Russian government 'Draft concept of regulation of the market of professional legal assistance' stipulates that any firm based in Russia must be owned by a Russian national. That provision was included in the latest version of the reform – published in October last year. An updated draft is expected in the coming weeks.
The Gazette understands that a delegation from Chancery Lane was in Russia earlier this month to meet the government and local legal bodies on the issue. The Society is also understood to be concerned that newly heightened political tensions between the UK and Russia may used against international firms.
Around 20 international firms, including a host of major City players, have a presence in Russia. A source working at an international firm in Moscow told the Gazette: 'We are being told that the provision about the prohibition of control by foreign entities and individuals will be substantially softened'.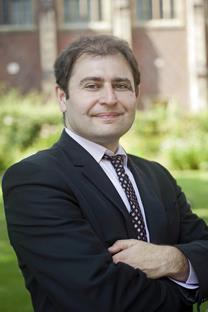 A source with knowledge of the market told the Gazette that most firms would have the legal mechanisms in place to get around the provision if they are required to do so.
Russia has long been in the process of reforming its legal market. Until now, the market has remained unregulated and the reform seeks to put in place measures to ensure the quality of legal advice, though it is understood to largely focus on smaller practices.
A draft version of the reform was published by Russia's Ministry of Justice in October last year. An updated version was expected to be published last month but has been delayed.
The Law Society's head of international, Mickaël Laurans, said: 'We are working with the Russian Federal Chamber of Lawyers and Russian Ministry of Justice to make sure members of the Law Society of England and Wales can continue to operate in Russia under proportionate regulation, taking into account that they are already subject to a rigorous regulatory regime at home which extends to their practices overseas.'