Companies can no longer assume that private documents, including interview records used for internal investigations, will be protected after a High Court ruling this week, lawyers have claimed.
In a judgment handed down on Monday, on which reporting restrictions were lifted yesterday, Mrs Justice Andrews favoured the Serious Fraud Office in its bid to obtain documents held by mining company Eurasian Natural Resources Corporation (ENRC). The ruling means internal documents relating to criminal investigations could now be used to assist prosecutions.
The SFO has alleged fraud bribery and corruption against the London headquartered multinational in relation to its activities in Kazakhstan and Africa. The company denies wrongdoing.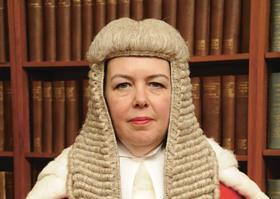 As part of its investigation the SFO asked ENRC to hand over relevant documents. ENRC resisted the claim, saying the documents were covered by professional privilege. Monday's judgment said privilege did not apply to any of the documents.
According to the court, privilege could apply only if ENRC anticipated actual criminal prosecution. Andrews added that LPP protects documents prepared with the sole or dominant purpose of conducting litigation, and not documents produced to enable advice to be taken in connection with anticipated litigation.
Andrew Smith, partner at criminal defence firm Corker Binning, said the case will have 'profound implications on the practice of corporate internal investigations'.
'Companies can no longer afford to assume that interview records with its officers and employees can lawfully be withheld from the SFO and other prosecuting agencies,' he said. The SFO's director David Green has waged a long war against what he sees as unjustified claims of legal privilege. He said: 'Today's judgment is a vindication of his approach.'
Smith added that it was surprising that the judgment noted that the opening of a criminal investigation does not automatically mean that adversarial litigation is in reasonable contemplation.
'Even if this aspect of the judgment is successfully appealed, the more intractable challenge facing companies will be to show that documents created during an internal investigation, such as interview records, were created for the 'dominant purpose' of future litigation. In many investigations this will be impossible to achieve – companies will be unable to assess the prospects of future litigation without conducting interviews or instructing experts, which means that this work is necessarily conducted for a purpose other than its use in potential future litigation.'
Graham Huntley, founding partner of litigation firm Signature Litigation, which acted for ENRC, branded the decision 'unprincipled and illogical'.
'This is the first case in which the court has had to consider whether litigation privilege is engaged in a criminal investigation involving the SFO. The effect of this decision is that it is much harder to claim litigation privilege in the criminal context than in a civil one,' he said.
ENRC said it was surprised by the decision and planned to appeal.