Forthright tabloid press coverage of an immigrant family's decision to turn down an offer of a five-bedroom local authority house as too cramped for eight children was not defamatory, the presiding judge of the Media and Communications Bench ruled. However Mr Justice Warby allowed a complaint about readers' comments to go ahead on the grounds of harassment.
In a judgment likely to become required reading for litigants bringing proceedings under the Defamation Act 2013, Warby ruled in Arbold Mballe Sube and Jeanne Mballe Sube v News Group Newspapers and Express Newspapers, that press headlines including 'Shameless French family-of-10 demand MANSION' did not pass the threshold for serious harm set by the 2013 act. The preliminary hearing on meaning and related issues also threw out claims for malicious falsehood and breaches of the Data Protection Act and Equality Act.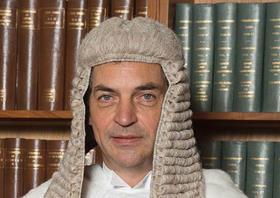 The case concerned tabloid coverage of a family's dispute with Luton Council in autumn 2016, following the Brexit referendum. According to the judgment, the articles attracted comments from readers suggesting that Arnold Sube originated from 'Bogo-Bogo Land… he and his tribe should f*** off back there'.
'It hardly needs saying that the Subes are black,' Warby observed. 'Some of the posts were not just abusive but also threatening in content.'
The claimants brought an action under a conditional fee agreement. It stated that the articles turned the Subes and their children 'into the targets of written and verbal racist abuse'. Exemplary damages were sought.
The newspapers claimed any defamatory meanings in the articles amounted to 'honest comment' as defined by the 2013 act. Warby agreed, saying that none of the articles conveyed defamatory factual imputations. The statement that someone was unemployed, he said, while they included 'a number of derogatory comments or opinions', none were sufficiently harmful to satisfy the serious harm requirement.
Warby also dismissed the claim that the articles were inflammatory in the context of the Brexit referendum. 'The link between responses to the article and Brexit seems to be speculative, and certainly cannot be assumed', he said.
Darby also castigated the claimants' lawyers 'unconventional' approach, which he described as 'pleading by way of annexes' attached to the particulars of claim. 'I would warn against this approach in future cases.'
Mark Engelman and Robert Whittock, instructed by Debenhams Ottaway, appeared for the claimant; David Price QC and Robin Hopkins, instructed by David Price QC for the first defendant; Christina Michalos, instructed by Express Newspapers, acted for the second defendant.