The House of Commons' Justice Committee has urged further scrutiny of the proposed solicitors' 'super-exam', saying any decision on its introduction should be shelved for six months. The intervention will throw further doubt on the Solicitors Regulation Authority's plan to introduce the exam in 2020, replacing the LPC.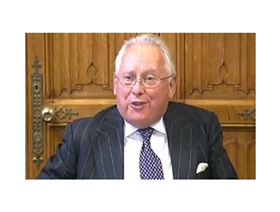 In a letter to the Legal Services Board (LSB), committee chair Bob Neill MP echoes previous concerns raised by representative bodies, academics and City solicitors that the UK could end up becoming the only jurisdiction in the world that does not require an academic study of law as a 'precursor to becoming a solicitor' under plans for the Solicitors Qualifying Examination (SQE).
'We believe that the SQE model raises important public policy issues, in that if it does not contain sufficient safeguards, it may risk damaging the reputation of our legal profession and, ultimately, of the UK as a legal jurisdiction of choice,' the committee's letter states.
The SQE will consist of two parts. Part one will be a computer-based assessment which will include multiple choice questions. Part two will test practical legal skills and be taken after a period of work-based training. A requirement for a degree or post-graduate diploma in law is no longer necessary in order to take the SQE.
The proposal is currently before the LSB, which has postponed a decision twice. The current deadline is 12 April. If the application is accepted by the LSB the SRA will pick an assessment provider for the exam in the spring.
The committee notes that the SRA's application underpins the regulatory requirements needed to bring in the SQE and is designed to minimise financial risks to the provider, which will have 'to invest significant sums' in the exam's development.
It adds that it backs suggestions for a deferral of six months to enable the SRA's application to be given more careful scrutiny.
A spokesperson for the SRA said: 'It's a significant change and we have spent several years working with the profession and others on the proposals, so of course it needs time for proper review. We look forward to the LSB announcing its decision in due course.'