Heads of chambers have said the government's revamped advocates graduated fee scheme (AGFS) will have a 'catastrophic' impact on their budgets and on individual barristers' careers.
The Criminal Bar Association (CBA) said that the latest legal aid reform, under which criminal advocates' pay will be based on the seriousness and complexity of the work rather than the number of pages in a case, was constructed against the backdrop of a 40% fee cut.
In her weekly message CBA, chair Angela Rafferty QC, says that the association held a meeting with some 60 heads of chambers and their representatives. 'It is our view that the mood of the profession is darkening,' she wrote. 'Many at the meeting told us that the scheme would have a catastrophic effect on chamber's budgets and on some barrister's careers. These messages are deeply concerning.'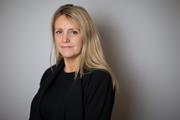 She added: 'All present agreed that the system is on its knees. The levels of disappointment and worry are extremely high and were articulated forcefully.'
The CBA is due to meet with the executive committee this week where it will decide how to survey its membership, including on whether to ballot through chambers on taking some form of protest action. The Gazette understands that the organisation's position has shifted toward taking action, though it is not decided yet in what capacity that will be.
Meanwhile, it has also emerged that the House of Lords' secondary legislation scrutiny committee has written to the Ministry of Justice (MoJ) seeking clarification on whether the proposals are in fact cost-neutral.
In parliamentary papers published last week the committee noted a 'clear disparity' between the government's impact assessment and an explanatory memorandum that accompanied the regulations.
According to the impact assessment, the changes would increase legal aid spending by an additional £9 million per year. However, the Bar Council and the CBA disputed this claiming that it will actually result in a £2m cut.
The Gazette understands that the Ministry of Justice has written to the secondary legislation committee to try and clarify the issue.
Rafferty added: 'Our members have been telling us constantly that the criminal justice system is reaching a point of no return. Those who work across the system are reaching the end of their tethers.'
An MoJ spokesperson said: 'We greatly value the contribution of all criminal defence advocates.The changes under AGFS will create a simpler and more modern pay system in legal aid funded cases. We listened carefully to concerns raised during consultation, especially from junior barristers and solicitor advocates, and made significant changes to the new scheme in response.'
The revised AGFS, announced in February, will apply from 1 April and will be reviewed after 18 to 24 months.