The Law Society has proposed a 3% rise of the minimum pay for trainees - many already work below the existing recommended minimum rate.
Under new recommendations, Chancery Lane said trainees should be paid £21,561 in London and £19,122 outside the capital. The new recommended rate takes effect from 1 May; the previous minimum, £20,913 in London and £18,547 outside, had been in place since 2016.
Earlier this year, the Gazette reported that the number of trainees working for below what was then the recommended minimum had risen by nearly a quarter in three years.
The minimum is not mandatory but the Society said it should be adhered to 'as a matter of good practice'.
The Solicitors Regulation Authority (SRA) abolished the mandatory minimum salary in 2014, though it insists that firms pay at least the statutory minimum wage rather than apprenticeship rates.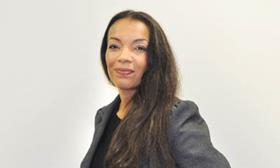 Adele Edwin-Lamerton, chair of the Law Society's Junior Lawyers Division, which represents students up to solicitors with five years post qualifying experience, said: 'The Law Society recommended minimum salary is an important component of access to the profession. The method of calculation and the annual review assist in preventing personal finances acting as a barrier to talented individuals who would otherwise not be able to support themselves during the period of recognised training.'
Minimum salaries will be reviewed again in November.