A solicitor has failed to persuade the Court of Appeal that he was unfairly asked to waive privilege in order to give evidence concerning a Russian businessman involved in a £453m divorce.
Ruling in Kerman v Akhmedova yesterday the Court of Appeal unanimously dismissed Anthony Kerman's appeal against part of a 2016 High Court ruling involving businesman Farkhad Akhmedov and his former wife Tatiana.
In that judgment, Mr Justice Charles Haddon-Cave awarded Tatiana Akhmedova a 41.5% share of former husband's £1 billion-plus fortune (£453.5m). The settlement also included an Aston Martin and an art collection valued at more than £90m.
Yesterday's judgment does not involve Akhmedov personally or the assets. Instead it centred on the approach taken by the lower court in asking Kerman, who had previously advised Akhmedov, to give evidence.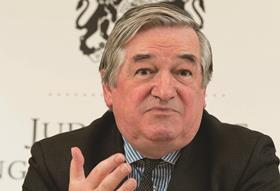 Kerman, senior partner at London firm Kerman & Co, claimed he had been unfairly summoned at short notice and that information he was asked - regarding administrative arrangements concerning Akhmedov's assets - should have been subject to legal professional privilege.
Giving the lead judgment, Sir James Munby, sitting with Lord Justice Lewison and Lady Justice King, wrote that as long as witness summons is given in the relevant statutory form 'it is not a requirement, nor has it ever been the practice' to give the recipient details of the issues on which he is to give evidence.
Munby added: 'The fact that no notice was given … is hardly surprising, for there was every reason to fear that, if alerted to what was going on, further attempts would be made [by the husband] to move or secrete assets.' Munby added that as Kerman had been acting as a 'man of business' rather than a legal adviser the issue of legal privilege need not arise.
Henry Hood, partner and head of the family department at London firm Hunters Solicitors, said enquiries during Kerman's examination were limited to administrative arrangements made with third parties (not the client) concerning the assets, such as insurance.
'Accordingly, the court decided that the communications did not attract the privilege in the first place, being neither with the husband, nor amounting to legal advice. The court also found that, at the time of the relevant communications, the solicitor was not acting as a legal adviser but as the husband's "man of business". This meant that there was not the relevant legal context for the privilege even to arise.'
A spokesperson for Kerman said that an appeal was being considered. 'Mr Kerman is inevitably disappointed with the decision and is concerned about the impact this will have on clients and their lawyers,' they added.
The Press Association quoted Akhmedov as saying: 'The British courts should never have sought to interfere in a former marriage which took place in Russia, between two Russian citizens and which had long been dissolved in that country with generous provision for my ex-wife.'