Solicitors acting for a five-year-old child at the centre of a widely publicised fostering controversy as well as for the child's mother must not be identified under the terms of a case management order published yesterday.
The case, The child AB [ZE17C00153] made national headlines when newspapers reported concerns over the child's placement with conservative Muslim foster parents by Tower Hamlets Council in East London. On Tuesday reporters awaiting judgment in the case were initially barred from the Family Court at East London. However, following representations from The Times, the newspaper's chief investigative reporter Andrew Norfolk was permitted to attend the hearing.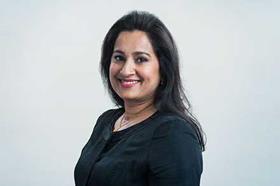 In the judgment, Her Honour Judge Khatun Sapnara (pictured) ruled that the child move to the interim care of her maternal grandmother.
Because of the 'exceptionally high degree of interest', the judge also asked the judicial office to publish an anonymised version of a case management order. The order states: 'For the avoidance of doubt, the court makes it clear that the decision to approve the new care arrangements for the child to live with the grandmother under an interim care order is as a result of the application of the relevant law to the evidence now available to the court and not as a result of any influence arising out of media reports.'
The order also expresses concern at the publication of images of the child and the foster carer and states: 'It is imperative that no information should be published which may, even by way of "jigsaw" information, lead to the identity of the child being disclosed directly or indirectly'. As well as the names of the child and guardian, the prohibition extends to the names of the mother's solicitor, the child's solicitor and the currently allocated social workers.
The next hearing in the case is set for 2 October.
Tower Hamlets Council welcomed the publication of the order. A spokesperson said: 'It supports our position that we always had the child's best interests at heart and it was Tower Hamlets Council's proposal to have the child moved to the care of her grandmother. It also gives other information about the case that we have been unable to provide in recent days due to legal restrictions to protect the child and foster parents from being identified.'
Among other issues, the case will renew controversy over the role of the media in the family court. Accredited journalists have been permitted to attend hearings since 2009, subject to restrictions on publishing any identifying details. HM Courts and Tribunals Service wrote to London courts yesterday stating that journalists should not be banned from court buildings 'under any circumstances'.