Prominent defence solicitor Sir David Napley played a role in helping a public figure escape prosecution for paedophilia offences in the 1970s, it emerged today. In a vignette of a bygone age of deference, a report by the Independent Inquiry into Child Sexual Abuse reveals how Napley was able to go directly to the director of public prosecutors on behalf of his client, a diplomat who was a member of the discredited Paedophile Information Exchange (PIE).
Sir David Napley, founder of London firm Kingsley Napley, was one of the most celebrated legal figures of the 1970s, acting in cases including the Thorpe trial and the Steve Biko inquest. He served as Law Society president from 1976 to 1977. In 1978, he acted for Sir Peter Hayman, a high-ranking diplomat and MI6 officer who was arrested after his briefcase containing child sexual images was found on a bus.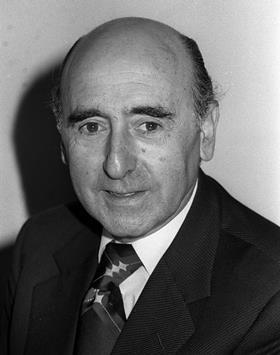 According to the inquiry report, Sir David contacted the police to ask who was dealing with Hayman's case at the office of the Director of Public Prosecutions. The officer knew it was a solicitor named Jeremy Naunton, but 'did not wish to land Mr Naunton with a call from Sir David Napley and so he told Sir David he would find out and get back to him'. To that, Sir David replied: 'Don't bother. I'll talk to Hetherington'.
Sir Thomas Hetherington was director of public prosecutions at the time. A decision was subsequently taken only to caution Hayman.
Today's report demolishes allegations of organised sexual abuse in Westminster. However it describes the Hayman case as 'the best example' of a culture of deference existing in the 1970s. 'There is no question but that Hayman was the beneficiary of preferential, differential and unduly deferential treatment as a person of public prominence.'
Sir David Napley died in 1994.