The Legal Services Board (LSB) has approved the Solicitors Regulation Authority's application to introduce a centralised 'super-exam' for would-be solicitors, despite widespread opposition to the application.
In a statement today the LSB said its approval provides the 'framework upon which the SRA can seek to introduce new requirements for anyone wishing to qualify as a solicitor'.
It means the SRA can now start the process of implementing the proposed Solicitors Qualifying Examination (SQE). The new examination is due to replace the LPC from 2020.
The LSB said its decision had been made following a 'thorough consideration of the application', and numerous submissions received in response, including from the House of Commons Justice Select Committee, which called for a six-month delay to the approval process.
Other groups that aired concern over the application included the Law Society and legal academics.
Today's approval marks the first stage of regulatory approval for the SQE. However, overall approval does not automatically follow and the regulator will have to submit and the LSB will have to approve further applications to change rules.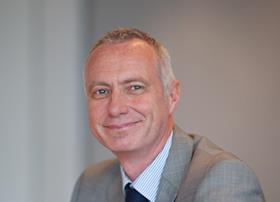 Neil Buckley, LSB chief executive, said: 'We assessed the current approved application thoroughly with these risks in mind and concluded that there are no grounds for refusing this application. When considering these further rules and deciding whether to agree with them, the LSB will expect to see more detail from the SRA - particularly on how the SQE will operate, what it will cost and the likely diversity impacts.'
Paul Philip, SRA chief executive, said the LSB's announcement gives employers and education providers the 'surety they need to plan fully'.
He added: 'The removal of regulation on potential routes to qualifying, including the QLD, GDL or LPC requirement, will provide opportunities for people from every walk of life to consider a career as a solicitor, while the introduction of qualifying work experience should address the current training contract bottleneck.'
Law Society president Joe Egan said the devil would be in the detail. 'At this point we only have a high-level outline of the SQE,' he said.
'We are pleased to see the LSB has noted our concerns around the deep uncertainty regarding equality and diversity. In future, the SRA will be required to provide further evidence on how diversity risks are being mitigated. We will continue to monitor this closely on behalf of the profession across England and Wales.'