The Supreme Court today heard that both an employment tribunal and the Court of Appeal made 'material errors' when they ruled that a plumber working for Pimlico Plumbers should be granted status as a worker rather than being self-employed.
The court is considering Pimlico Plumbers Limited v Smith over a two-day hearing. The case is expected to be closely watched by both employment lawyers and those who operate in the so-called 'gig-economy' and should answer questions over workers' rights and who can claim them.
The case considers whether a tradesman, in this case plumber Gary Smith, is an independent contractor or a worker and therefore entitled to certain rights.
During his time at Pimlico Plumbers Smith was paying tax on a self-employed basis and worked solely for Pimlico. He was required to wear the company uniform, rent a branded van, and allegedly work a minimum number of weekly hours. However he could choose when he worked and which jobs he took. He was also required to provide his own tools and equipment.
After a heart attack in 2010 Smith wanted to work three days a week rather than five. Pimlico refused his request and took away the van.
Smith claimed he should be entitled to worker status, which would give him entitlement to benefits such as holiday pay.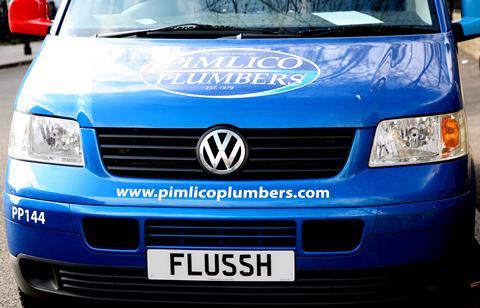 An employment tribunal ruled that Smith was a worker, but not an employee. Pimlico appealed that decision but a year ago the Court of Appeal also backed Smith.
Pimlico Plumbers is represented by City firm Mishcon de Reya, instructing Tom Linden QC of Matrix Chambers and Akash Nawbatt QC of Devereux Chambers.
Linden told the court that Smith and his lawyers had yet to define what they perceive the law to be in terms of who is a worker and who is a self-employed contractor.
Linden said irregularities in the previous judgments needed clearing up. The employment tribunal's finding that Smith was required to work a 40-hour week was 'materially wrong', he said, maintaining that 'no such agreement was in place'.
Other aspects of Smtih's work suggested independent contractor status, Linden said. He told the court that if an individual working for an organisation required assistance, and he or she had to obtain that themselves, then this 'would point towards independent contractor status'. He added that many people enjoy working under methods employed by organisations such as Pimlico Plumbers.
Smith is represented by employment and commercial law firm TMP Solicitors, instructing Karon Monaghan of Matrix Chambers as well as David Stephenson of 1MCB Chambers.
In submissions this afternoon, Monaghan urged the court to excercise caution in its judgment.
She said the bar in relation to determining worker status, as a result of various case law, is 'increasing' to higher than it is entitled to be under the Equalities Act and EU law. She added that hurdles are 'implicity being introduced' which raise that bar higher still.
'In our respectful submission we say caution needs to be taken to ensure that bar is not raised higher than it already is,' Monaghan added.
Monaghan, referencing Linden's earlier argument on the nature of Smith's employment, added that being 'unwilling' does not necessarily negate an obligation to provide a service. Linden had argued that being unwilling to provide a service was a difference beteween self employed and employee.
'The line between being unable to or unwilling to is impoissible to discern,' Monaghan said. 'If I decide to delegate a task so that I can see my grandchild in play is that unwilling or unable?'.
Monaghan is expected to continue making submissions tomorrow.
Lady Black, Lady Hale, Lord Hughes, Lord Lloyd-Jones and Lord Wilson are hearing the case.
The Supreme Court's ruling could have ramifications for other high-profile employment cases that are coming through the courts. One involving Uber drivers, will go to the Court of Appeal later this year. Uber is looking to overturn a decision that backed two drivers seeking to be recognised as workers and not self-employed.