A leading City silk has won an unprecedented apology from the Bar Standards Board for any 'distress or prejudice' resulting from errors and delays in the regulator's handling of an investigation which was leaked in order to damage his reputation.
Khawar Qureshi QC, a deputy High Court judge and former chairman of TheCityUK Legal Services Group, reported himself to the Bar Standards Board after allegations of misleading the court were referred to in a 2015 judgment that was part of a major civil fraud case, Republic of Djibouti v Abdourahman Boreh. The case involved claims of dishonesty made against an African businessman, which were eventually dismissed in their entirety by the Commercial Court. In a judgment in 2016, The Honourable Mr Justice Flaux criticised the Republic of Djibouti's approach to the litigation, which he described as 'throwing as much mud as it could'.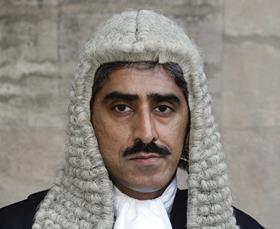 Qureshi said that he made his self-report as a matter of honour to the BSB on 13 May 2015. Two allegations were dismissed by the regulator the following month. The investigation into the third allegation was adjourned and eventually dismissed on 25 July 2016. However, details of the investigation were reported by the press, apparently following a leak.
In a statement today the regulator confirmed that there are no outstanding proceedings of any type against Qureshi and that the BSB has no concerns about his conduct. 'He retains an entirely unblemished professional record,' it stated.
It added: 'The BSB has apologised to Khawar Qureshi QC for any distress or prejudice resulting from errors and delay on the part of the BSB prior to its dismissal of the allegations.'
A spokesperson for Qureshi said: 'Khawar is pleased that the BSB finally acknowledged very serious errors and delay in its conduct. He hopes that no more barristers are subjected to such treatment, and that, in future, the BSB will be more robust in protecting the reputation of barristers. This is vital in the context of ever more aggressive litigation and the use of media for smear tactics.
'He conveyed his concern to the BSB that the mere fact of a "self-report" – made out of a sense of honour, in circumstances where there is no basis whatsoever for an allegation – may be used to besmirch a barrister's reputation.'