London's property market is becoming a 'destination of choice' for corruption and money laundering, an influential committee of MPs said today as it launched an inquiry into economic crime.
The probe, by the Commons Treasury Committee, will have two strands: anti-money laundering and the sanctions regime; and consumers and economic crime. It will examine the scale of money laundering, terrorist financing and sanctions in the UK; the regulatory and legislative landscape; and how individuals, firms and the wider economy have been affected.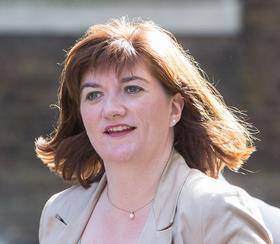 Nicky Morgan MP, chair of the committee, said: 'Given the threats that face the UK, the effectiveness of the regimes we use to protect our financial system from misuse have never been more important. It has been claimed that the UK, particularly the London property market, is becoming a destination of choice to launder the proceeds of overseas crime and corruption - so-called 'dirty money'. One estimate suggests up to £4.4bn worth of UK properties may have been bought with suspicious wealth.'
The committee will examine the UK's role in international efforts to tackle money laundering and terrorist financing and implement sanctions.
Morgan added: 'We will also look at economic crime at the consumer level, including fraud and scams. As online banking and payments have become more prevalent, there are now more opportunities for fraudulent activity.'