The University of Law (ULaw) is to continue its expansion by opening another campus, this time in Nottingham. ULaw said the campus will offer the Legal Practice Course (LPC), Graduate Diploma in Law (GDL) and MA Law.
A list of planned courses has been published but as yet there is no mention of any specific courses dedicated to or incorporating preparation for the Solicitors Qualification Examination – due to come into force in September 2021.
According to the university, the Nottingham campus will focus on tech and will run an LLB and MSc on legal innovation and technology.
When the campus opens in September 2019 it will be ULaw's tenth in total and ninth in the UK. In November, the university announced it planned to open a campus in Hong Kong – its first outside the UK.
Professor Andrea Nollent, vice-chancellor and chief executive at The University of Law, said: 'We are constantly looking for ways to grow and innovate. This innovation will be showcased at our Nottingham campus, where we will launch unique courses covering topics beyond traditional law and business, such as technology and criminology.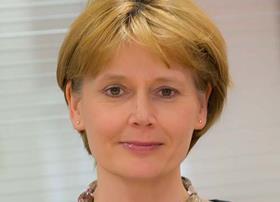 'The way in which we will deliver the courses is designed to cater to a diverse range of students too, with flexible learning, modular delivery, block learning and work-friendly teaching models all available.'