A new firm combining solicitors and barristers has added its voice to the debate over fusion between the professions, saying it hopes to prove that a combination can work.
Bar Standards Board-regulated entity Black Antelope Law has two barristers and two solicitors operating under the same roof. The firm, which officially opened in February, offers legal work including immigration, family, private client and criminal.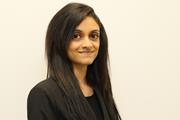 Roshni Patel, a solicitor specialising in negligence and industrial disease, told the Gazette she believes Black Antelope is one of the first to operate under this model. 'By having barristers and solicitors work collaboratively, our clients don't have to worry about the distinction between what type/kind of lawyer they need. We are able to take them from start to finish if they require it by conducting litigation, but we can also offer unpacked legal services in the manner commonly performed by the more traditional bar,' she said.
She added that the two professions working together would create a better understanding for clients whose view is that a 'lawyer is a lawyer'.
However, Patel predicted that full convergance would take time, as some of the older generation - particularly in the traditional chambers model - are reluctant to change.
The other solicitor at the firm is Shaheen Mamun, whose specialisms include property law, public and administrative law and professional disciplinary law.
Representing the bar is Gavin Dingley, who was called in 2015 and whose specialisms include sports law, criminal and public and administrative law, and Simao Paxi-Cato, called in 2010 who focusses on immigration, commercial and public law litigation and disputes. Both barristers work on a direct access basis.
Patel added: 'We don't believe that there are two separate professions any more given the degree of overlap. Some lawyers love advocacy, others don't. There is room at the table for both and within firms for both.'
Among others that have suggested that the professions should work closer together or be fused are June Venters, the country's first female solicitor advocate QC, and former Law Society president John Wotton.