US headquartered White & Case has continued the trend of US firms paying top dollar after ramping up its salary for newly qualified lawyers to more than £100,000.
Under the new pay scale, NQs will have their pay increased from £90,000 to £105,000 while one year PQE lawyers will be paid £110,000, up from £92,400.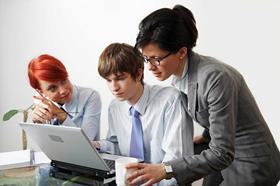 The rise brings the firm's figures for NQs into line with that of another US outfit Shearman & Sterling.
Large pay increases at US firms have been commonplace in recent years.
In June last year, Cravath Swaine & Moore raised base pay for its first-year lawyers by £14,000 to £124,000, prompting other US-based firms to follow suit.
UK firms are expected to reveal their salaries in the next few weeks. As it stands the magic circle firms pay their newly qualifieds between £70,000 and £85,000.
Earlier this year, Robert Elliot, senior partner and chairman of magic circle firm Linklaters, told the Gazette he thought the US firms in London provided good competition.
'The US is the biggest and deepest legal market in the world, and to their credit they also have very loyal clients. Some of the major US private equity houses, for example, are very closely attached to them. That gives them great strength, [as does] the mighty dollar,' he added.