A judge has chided a litigant in person for failing to familiarise himself with the civil procedure rules and the statutes governing limitation. Effectively quashing a defamation claim brought against Pakistani newspaper publishers, a broadcaster and a journalist, Master Cook said that claimant Shah Muhammad had not consulted the Kings Bench Guide and the CPR, both available online.
'None of this material is particularly obscure and could, with reasonable diligence on his part, have been discovered by him,' the judge said.
The hearing in Shah Muhammad v Daily The News International & Ors dealt with a request by the claimant to extend the one-year limitation period applicable to libel claims and challenges by three of the four defendants to the High Court's jurisdiction.
Muhammad, a human rights activist and journalist, began the action over reports in May 2021 describing him as the organiser of a 'violent protest demonstration' at the Pakistani High Commission in London. He told the court he had taken some legal advice but could not afford to retain a solicitor. According to the judgment, he then made a series of errors in filing a claim at the Royal Courts of Justice, which led to the form being rejected three times from May 2022. The date of service was eventually deemed to be in October 2022, well outside the one-year limit for such claims.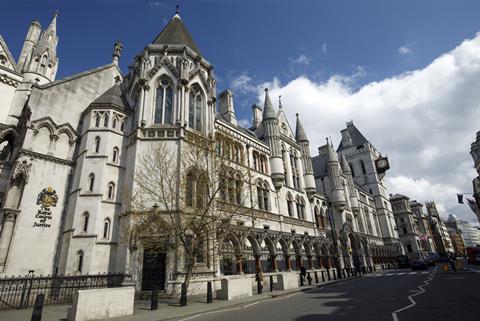 The judge said he had made due allowance for the fact that Muhammad was a litigant in person but cited the words of Lord Sumption in Barton v Wright Hassell that 'it is reasonable to expect a litigant in person to familiarise himself with the rules' unless they are 'particularly inaccessible or obscure'.
Muhammad had failed to do this, Cook said. 'A large part of the claimant's difficulties are caused by the fact that he has sought to conduct this litigation himself. As a result he has not given proper consideration to the precise legal entities involved, the rules relating to service and the law relating to limitation.'
The judge noted that the Kings Bench Guide 'is readily available on line'. Many other sources of assistance such as the Support Through Court organisation are available, he said. 'It was particularly striking to me that a professional journalist appeared to be unaware of any of these sources of relevant information, having, has he told me, conducted weeks of research.'
He dismissed Muhammad's application under the Limitation Act 1980 and found that three of the four defendants were entitled to an order that service of the claim form be set aside. The final defendant, a newspaper published in Pakistan, has played no part in the proceedings, he said.
The claimant appeard in person; Greg Callus, instructed by Stone White Solicitors, appeared for three defendants.
This article is now closed for comment.