Lawyer in the news: Seona White, BSB Solicitors
Who? Seona White, senior solicitor at BSB Solicitors, London.
Why is she in the news? Represents Kema Salum, 38, who appeared for his first Crown court hearing at the Old Bailey this month over the death of his wife Leyla Mtumwa, 36. His hearing was delayed when there was no barrister to present his case. White said she contacted more than 20 chambers to find a barrister, but none were prepared to take on the case due to a boycott of new work over legal aid cuts.
Thoughts on the case: 'These reforms are opposed by those doing the work in the Crown court. There is a real risk that if they go ahead the breadth of counsel will be narrowed as the talent leaves the profession. The juniors we need to instruct at an early stage of these cases are more seriously affected by the new rates. It also ties in with the fact we are not remunerated for the work we carry out on behalf of vulnerable and stressed clients unless a significant quantity of pages is served in the case.
'I don't think the work we do should be factored by how many pages of evidence are served but should be based on the necessary steps that need to be taken.'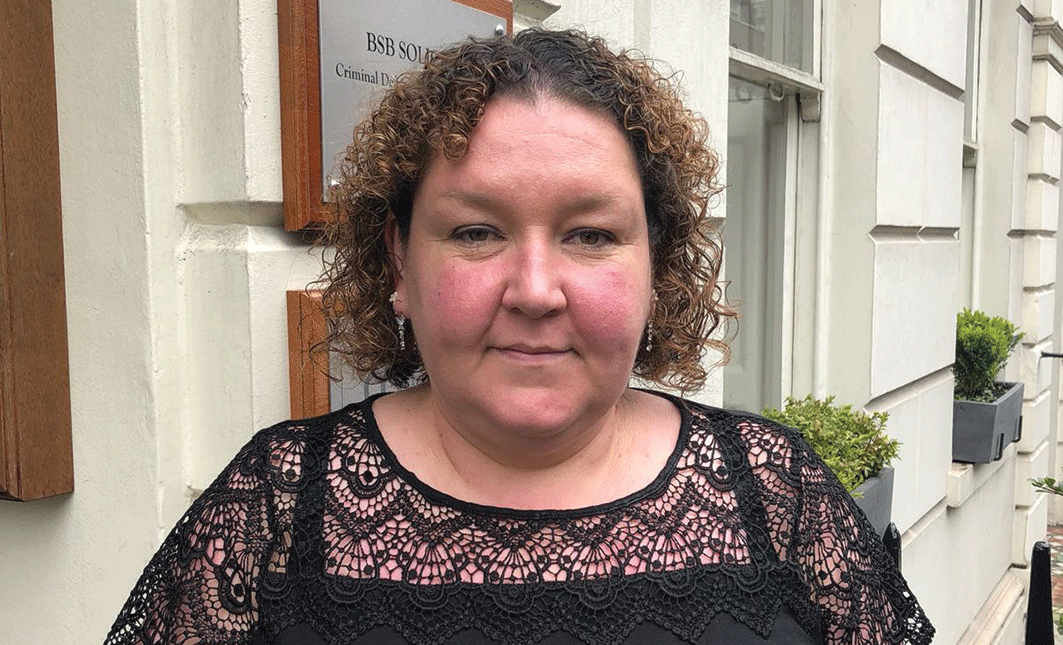 Dealing with the media: 'This is the first time in my career I have seen criminal justice on the front pages, whether it is in relation to questions of disclosure or this action by the bar against cuts. For the first time, we are seeing an interest and sympathy from the public.'
Why become a lawyer? 'Originally because I wanted to assist and speak for the most vulnerable in society. As my career has progressed I have realised that being a lawyer takes on many other roles, sometimes a social worker and other times a mental health worker, particularly in criminal defence.'
Career high: 'The gratitude of clients who have appreciated the effort that has gone into the preparation of their case, whether they have been successful or not. Knowing that they appreciate the work that has been done on their behalf.'
Career low: 'Funding for criminal defence work has been an ongoing battle with the Legal Aid Agency.'