Who? Aisha Noor, solicitor at KQ Solicitors, London.
Why is she in the news? Acts for Bilal Fawaz, a boxing champion who has represented England six times. Fawaz was arrested in December and confined in an immigration detention centre, pending deportation to Nigeria. He has now been released but still faces deportation.
The Nigerian High Commission has verbally refused to issue Fawaz a travel document because the commission does not believe he is a Nigerian national.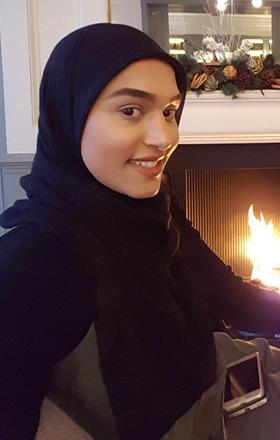 Thoughts on the case: 'Bilal entered the UK as a child and a social system where he did not receive the support he required. The excessive delay in deciding his application, factored in with his social circumstances, meant that he pursued an inevitable path of crime, as so many youths in those circumstances do.
'Bilal found boxing to be a saving grace and attempted to turn his life around. He wishes to legalise his status in the UK enabling him to work, represent, and give back to the country that he calls home.'
Dealing with the media: 'It was a new experience from which I learned a great deal. I am surprised at how media attention has instigated such a large degree of support from the community.'
Why become a lawyer? 'I always wanted to pursue a career in law, from a young age. A lawyer has a duty to provide a professional service in offering legal advice to a client in need. However, becoming a lawyer goes much further than this – it requires passion, determination and understanding.'
Career high: 'I feel the highest achievement when receiving cases with weak merits, but managing to obtain successful outcomes. One such case was where an asylum seeker who entered the UK 10 years ago had his case refused by both the Home Office and the tribunals, but who has now had these decisions overturned. He has recently been recognised as a refugee.'
Career low: 'A saddening case I have had to deal with recently is one where I had a client who had a visa which was due to expire, but who required palliative/end-of-life care in the UK. While in the process of preparing an application to extend his visa, the client unfortunately died. This was a very emotional and testing situation.'