Who? Angela Jackman, partner at Simpson Millar.
Why is she in the news? Represents a mother and daughter trying to secure the right to NHS-funded abortions in England for women resident in Northern Ireland. They are crowdfunding to take their case to the European Court of Human Rights. Five years ago, the daughter (A) travelled to England to terminate a pregnancy – a procedure her mother (B) had to arrange and pay for privately. Afterwards they challenged the health secretary's refusal to fund abortions for women from Northern Ireland. In June 2017, the Supreme Court ruled three against two in favour of the secretary of state for health.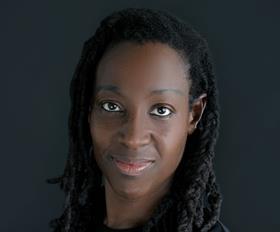 Thoughts on the case: 'The case concerns vital issues of reproductive rights and access to NHS-funded abortion services for women from Northern Ireland. The legal arguments are complex and I was aware from the outset that an application to the ECtHR might become necessary.
'We lost narrowly in the Supreme Court and the government's recent concession to avoid defeat in the Commons is encouraging, but does not resolve all the legal issues. Unless the secretary of state settles on satisfactory terms, A and B will proceed with an application to Europe.'
Dealing with the media: 'My experience of the media throughout the case, both in England and Northern Ireland, has been very positive. A number of journalists have been helpful and have ensured that the issues remain on the political agenda.'
Why become a lawyer? 'I enjoyed public speaking at school and studied politics; these contributed to my decision to study law. My role-model eldest sister was also involved in the law centres movement in Leicester and this had a significant impact on me.'
Career high: 'Winning my school uniform race-discrimination judicial review case, G v St Gregory's Catholic High School [2011] EWHC 1452, because it set a precedent.'