Who? Edward Lishak, consultant at Frederick Rine Solicitors, Hertfordshire.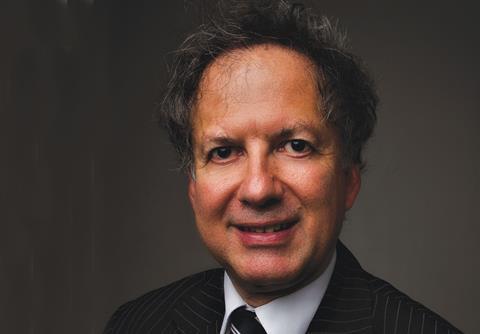 Why is he in the news? Represents Maribel Parody, 77, who took her son, Adam, to court in relation to an ownership dispute over a £600,000 house and £200,000 flat. Lishak says Mrs Parody provided her son with money in the 1990s. Adam Parody bought the flat in his name, and she believed he was holding it for her. Her son subsequently bought the house with some money that she transferred to him. Mrs Parody was unsuccessful in her challenge in respect of the flat. However, Central London County Court ruled that she had a 30% interest in the house.
Thoughts on the case: 'This is a sad case because no matter the outcome, it irreparably fractured the family unit. It also highlights the dangers of monies being transferred between family members without obtaining legal advice to protect them should there then be a dispute.
'This particular case was complicated by the client's age, poor health and her limited understanding of the English language. It was compounded by the substantial time that had elapsed since she first transferred monies to her son and the limited documentary evidence that was available to support her claim.'
Dealing with the media: 'We were surprised when the case was mentioned so extensively in articles that provided salacious headlines, plus glossy photographs of the parties and one of the properties involved.'
Career high: 'A client suffered life-changing injuries when scaffolding collapsed on the van he was driving, resulting in proceedings initially being issued against the scaffolders. However, as they were insolvent their insurance was declined. We joined in the owners of the building as defendants and successfully argued that they had breached their duty of care in not employing competent contractors, which enabled my client to achieve some quality of life with the substantial damages awarded.'
Career low: 'When I was a newly articled clerk, counsel advised a case should be transferred to the High Court. I drafted the application thinking that obtaining the order would be a formality. However, when I appeared before the Registrar, he asked me the basis for the transfer but when I froze unable to fully answer, he admonished me in front of a packed court.'