Partner and head of clinical negligence, Thompsons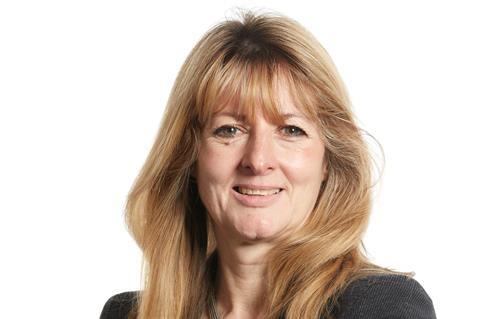 Who? Linda Millband, partner and head of clinical negligence, Thompsons.
Why is she in the news? Represents more than 400 people left permanently injured by mesh implant surgery, who are taking legal action against surgeons, private hospitals, NHS trusts and pharmaceutical companies. Pelvic mesh was one of three medical interventions that the government referred to the Independent Medicines and Medical Devices Safety Review in 2018. The review published its report this month, stating that 'it is clear that mesh has caused significant harm' and that those harmed are due an apology.
Thoughts on the case: 'The life-changing disabilities my clients have suffered as a result of surgery for incontinence using mesh or polypropylene tape have been heartbreaking to see. They deserve decisive action that leads to real change. It has been extremely difficult to obtain admissions from defendants on consent cases and I hope that the call for an apology from the UK government made within the review speeds up resolution of the hundreds of claims that remain outstanding. Baroness Cumberlege's recommendations offer the possibility of real reform, but that reform must be swift, real and properly resourced.'
The Department of Health and Social Care said it was unable to comment on potential or ongoing legal proceedings. On the review, the department said the government and NHS have already taken a number of steps that are relevant to the issues the review raises and will give the recommendations the full consideration they deserve.
The Medicines and Healthcare products Regulatory Agency said it will carefully study the findings and recommendations of the report. It was not able to comment on ongoing legal proceedings.
Dealing with the media: 'Journalists don't shock easily, but some have been appalled by the level of pain suffered by my clients and how unheard and discarded they felt for so long. The media genuinely listened and didn't seek to sensationalise – even the tabloids.'
Why become a lawyer? 'I have always been interested in social justice. Even after more than 20 years specialising in clinical negligence, I never cease to be amazed by the strength of clients in adversity.'
Career high: 'Two highlights: helping hundreds of patients wounded by the disgraced breast surgeon, Ian Paterson; and spearheading Thompsons' Patients Before Profits campaign.'
Career low: 'Witnessing how male surgeons patronise female patients and dismiss legitimate concerns in a way that I'm convinced would never happen if the patient was a man. It can take years to conclude these cases, fighting insurers every inch of the way when fault is self-evident.'