Senior consultant solicitor, London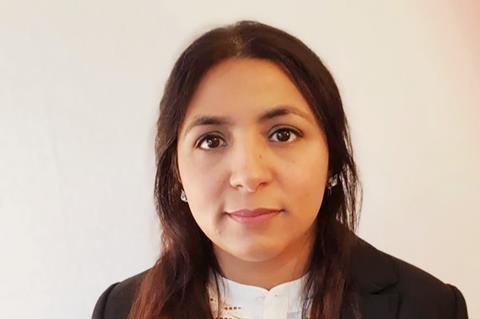 Who? Najma Rasul, senior consultant solicitor, Matthew Gold & Co, London.
Why is she in the news? Represented the Maughan family in the Supreme Court in a case concerning the standard of proof for suicide and unlawful killing conclusions in inquest proceedings. By a 3-2 majority the court dismissed an appeal brought by the brother of James Maughan, who died at HMP Bullingdon in 2016. Maughan's brother argued that the senior coroner was wrong to instruct the jury to apply the civil standard of proof (balance of probabilities) when considering whether Maughan had intended to kill himself. The court confirmed that the civil standard of proof applied to all conclusions, including unlawful killing.
Thoughts on the case: 'This judgment fundamentally changes inquest law [see Legal Update, p24]. Coroners courts in England and Wales can now find a conclusion of suicide or unlawful killing on the civil standard of proof rather than the criminal standard. The decision is controversial. For some families, a suicide or unlawful killing conclusion will be a proper recognition of how their loved one died and an acknowledgment of the systemic or other failings which may have contributed or caused the death. For others, a suicide conclusion will be a devastating outcome – stigma still surrounds a suicide conclusion, and can cause financial hardship if, for example, insurance is invalidated. Likewise, an unlawful killing conclusion decided on the lower civil standard may not lead to a criminal conviction, which is decided on the higher criminal standard. Families may feel angry and badly let down by the justice system.'
Dealing with the media: 'The ruling has reached a wide audience and there has been a serious debate. It is hoped a positive outcome of this case will be improvements in the recording of these tragic deaths in the official death statistics.'
Why become a lawyer? 'Growing up a young Muslim woman I saw that social, ethnic and economic factors prevented access to information and representation that could help transform lives.'
Career high: 'Representing Joan Hope, the mother of 18-year-old John McBrien, who died at Hillsborough in 1989, at his inquest in March 2014. It was an emotional and historic day when, on 16 April 2016, the jury found that 96 football fans had been unlawfully killed.'
Career low: 'The Divisional Court and Court of Appeal granted permission, yet I had to litigate the Legal Aid Agency to fund this test case. It was refused for lack of merit, complexity and not being in the public interest.'