Director and founder of Astraea Legal, Liverpool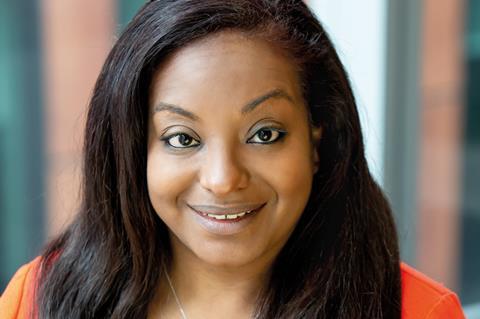 Who? Nama Zarroug, director and founder of Astraea Legal, Liverpool.
Why is she in the news? Represented, together with fellow director James Roochove, Huyton-based artist John Charles, in a trade mark dispute with Hugo Boss over the phrase 'Be Boss, Be Kind'. Charles, who used his skills to assist families with home-schooling, signed off each art session with the phrase 'Be Boss, Be Kind' and wanted to trade mark the local phrase with a view to merchandising.
Thoughts on the case: 'John Charles does amazing work both in terms of his art but also his community spirit. As soon as he let us know what he was facing, we had to try and help. I am a proud Liverpool woman. I have travelled a lot and work takes me everywhere. There is so much about our dialect and use of language that others don't understand. This was a case that desperately needed a Liverpool lawyer who understood the importance of this particular word to our city, and to articulate it in legal terms to those that may not get it. I can only imagine how intimidated my client felt when he received letters from lawyers [Simmons & Simmons] for a massive global company. While the details of the agreement are confidential, we are delighted that this matter is now concluded. Happily there is now an agreement that means John can get on and do what he always planned.'
Hugo Boss was approached for comment.
Dealing with the media: 'Our schedules and our work types generally mean we don't have much contact with the media. Thankfully we had professional support to assist us through it all. It's been wonderful to see the interest in this story, which is also a good news story for our city. Overall, the experience has been very positive. People's comments on articles and even those who have approached me directly have all been kind.'
Why become a lawyer? 'Because I'd witnessed a great deal of injustice in my life. I'm a firm believer that our experiences shape us. I love the power of language, negotiation and the art of advocacy. I love listening to people and their stories. Above all I love assisting my clients to navigate a very complex justice system and then accurately communicate once they are in it.'
Career high: 'Leaving my previous firm to start my own practice from my kitchen when I was on maternity leave with my first child.'
Career low: 'Having to explain to a senior colleague why we shouldn't pander to a client who had insisted on having a white lawyer and to allow me to appoint the best lawyer for the case.'