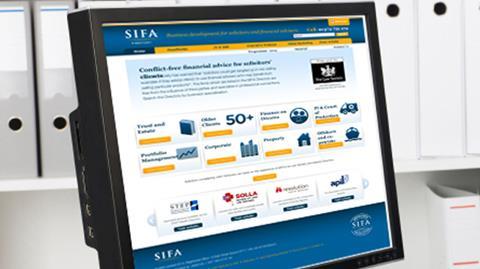 Solicitors who can address the financial aspects of their clients' needs will be one step ahead of competitors who are encroaching on solicitors' business space. However, not all financial advisers provide a conflict-free service or have the appropriate qualifications and experience to equip them to work with solicitors.
SIFA (Solicitors Impartial Financial Advice) was formed by a solicitor in 1992 with the objective of assisting solicitors in providing their client's with access to financial advice. The SIFA Directory is endorsed by the Law Society and lists firms approved and supported by SIFA. The Directory can be searched by reference to location and the area of solicitors' work in which the advisers specialise, notably trusts and estate, matrimonial, later life, and personal injury and Court of Protection.
The main benefit of working with a firm of financial advisers which is listed in the SIFA Directory is that referring solicitors can be confident that their clients will receive advice which complements their own and will reflect well on their firm. The advice provided will be conflict-free, and many of the advisers will have qualifications and accreditations beyond those of the typical financial adviser, including the STEP Certificate for Financial Services (Trusts and Estate Planning), the Resolution accreditation for financial advisers, membership of the Society of Later Life Advisers, and Chartered status.'
SIFA believes that the silos within which professions have operated in the past are giving way to holistic advice provided by trusted advisers, and that solicitors who add financial advice to their menu of services, whether through client referrals, joint ventures or as an ABS, will be better placed to face the competition arising from the Legal Services Act 2007, by reducing their current dependence on transactions and establishing the basis for enduring client relationships.