Credit for Guilty Plea
The issue of how much credit a defendant can legitimately expect for a guilty plea continues to receive attention from the courts.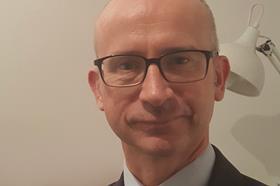 In R v Bannergee [2020] EWCA Crim 909, the Court of Appeal held that if a defence advocate indicated a 'likely guilty plea' on a Better Case Management form in respect of a case destined for the Crown court, this would not necessarily result in full credit being given when that guilty plea was eventually entered. This was reiterated in R v Hodgin [2020] EWCA Crim 1388. The defence may not receive much more than a case summary at the magistrates' court and may be loath to advise an unequivocal guilty plea. Paragraph F1 of the Sentencing Council's guideline for reduction on guilty pleas does provide that full credit may be retained if particular circumstances significantly reduced the defendant's ability to understand what is alleged or made it unreasonable to expect him to indicate a plea sooner than it was entered.
Allocation of youths
In R (BB) v West Glamorgan Youth Court [2020]EWHC 2888 (Admin) the Administrative Court has reiterated that an individualistic approach needs to be taken by the Youth Court when deciding whether a case involving a youth should be allocated to the Crown court. There is no 'interests of justice' test, unlike when the court is concerned with adults, so, just because the court may have allocated other youths to the Crown court regarding the same offence, there is no default position in respect of another youth who appears before the court on a later date. This does, of course, raise the difficulty of witnesses having to give evidence more than once and the risk of inconsistent verdicts. Practitioners will need to be astute to remind the court that different considerations apply in the youth court compared to the adult court. At first instance, the court allocated BB, 13, with no previous convictions, to the Crown court without any detail of exactly what part BB was alleged to have played in the alleged offence.
Identification by social media
In two recent cases, R v Phillips (Conner) [2020] EWCA Crim 126 and R v Crampton [2020] EWCA Crim 1334, the court again wrestled with the correct approach in terms of admitting or excluding identifications made via social media at trial. In both cases, convictions were upheld when the trial judge had determined that the weight to be afforded to such identifications was a matter for the jury to determine, whether or not a formal identification procedure had followed and had reminded the jury in Crampton, where no formal ID procedure had taken place, in breach of PACE Code D, and that C had only been identified via Facebook when a third party had provided a name to the complainant to search against. In that case the judge had been at pains to draw the attention of the jury to the fact that such identifications do not take place in controlled conditions. Given the huge increase in social media, such investigations are likely to become more common.
Sentencing
As of 1 December, the Sentencing Code came into force by virtue of the enactment of the Sentencing Act 2020. This code brings together, with the exception of many road traffic disposals, the bulk of sentencing provisions for England and Wales. This will no doubt be a welcome relief for practitioners and sentencers alike.
Adrian Lower is a district judge (magistrates' courts)