Appeal court case re-establishes factors which may lead to judicial intervention over costs.
The issue of awarding costs in a legal battle is one of judicial discretion. Civil Procedure Rule 44.2 highlights the powers of the courts in determining the allocation of legal costs and lists those elements which a judge may consider when assessing these allocations. There may, however, be circumstances where the validity of such a decision is called into question. The recent Court of Appeal case of Patience v Tanner and Another [2016] EWCA Civ 158 re-establishes those factors which may lead to judicial intervention.
The claimant, Mr Patience, sold some land to one of the defendants, Mr Tanner, in 2006 on the condition that Tanner would grant him rights of way on that land. The following year, Tanner sold the land to Mr Bloor, a property developer, transferring the obligation to grant this easement to Patience in the process. When, by 2012, the easements had still not been granted – a delay justified by Bloor as resulting from attempts to find routes that would be most beneficial to Patience – Patience issued proceedings against Tanner to enforce specific performance, or at least obtain damages. Tanner countered by claiming laches, while also bringing a claim against Bloor, who assumed Tanner's defence against Patience's claim.
On 8 May 2014, Bloor's solicitors sent Patience's solicitors the deed grant for the requested easement, with the imposed acceptance deadline of 29 May. Two days before the deadline, Patience enquired about the state of costs if the offer was accepted. When Bloor's solicitors failed to respond to this initial inquiry, Patience sent a second costs inquiry on 10 June. Bloor's solicitors replied the following day to indicate all issues would be covered in a single forthcoming document.
However, when Patience sent a third email seeking clarification, Bloor's solicitors responded that Patience should have raised these concerns within the time allotted and that the offer, which had been intended to give Patience what he wanted, had lapsed. Bloor's solicitors further asserted that Patience had been uncooperative and was at risk of cost sanctions for failing to accept the offer. Patience did not respond to this communication.
Following this exchange, the proceedings, which had been stayed while the parties attempted to resolve the case, were due to resume on 10 November 2014. On 3 November, Bloor's solicitors re-extended the original May offer, with a note outlining the mounting legal costs and advising that they needed a response within two days. Patience accepted the offer, but the parties continued to court to get a ruling on costs.
The judge determined that costs should be distributed between the three parties. He further clarified that Patience had a valid cause of action and clearly had rights to the requested easement, but that he had been difficult throughout the course of proceedings. That said, he held that Tanner had the option, when served, to ensure Bloor procured the easement as agreed, but failed to do so. These facts led him to conclude that the negotiations were never necessary because the defendants had the power to rectify the situation at any time by following through on the terms of the initial agreement.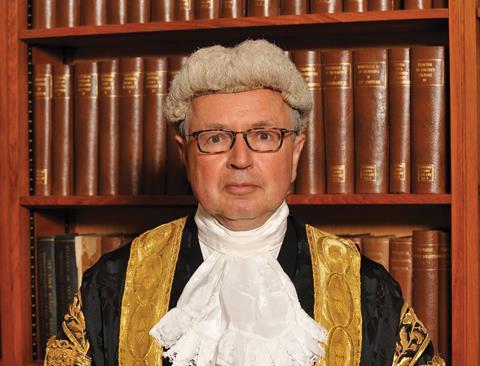 To make an effective determination as to allocation of costs, the judge gave regard to all circumstances of the case, juxtaposing Patience's success in the case with his failure to accept the identical offer first extended in May, as well as Tanner and Bloor's unreasonable position and responsibility for the case's initial filing. The judge concluded that Tanner and Bloor would be responsible for costs incurred prior to and including 29 May 2014, and that Patience would be responsible for all costs incurred following that date, when he could have brought the case to an end by accepting the initial offer.
The grounds for appeal in this case pertained to the validity of this costs allocation, with Patience arguing that he was justified in refusing the initial offer due to the defendants' lack of clarification on costs and that the case would have had to continue regardless, as the May offer did not constitute an offer to settle. Bloor, for his part, submitted that Patience was seeking a better deal than that to which he was entitled.
On appeal, Gross LJ, with whom Black LJ agreed, asserted that the approach established in F & C Alternative Investments Ltd v Barthelemy (No.3) [2012] EWCA 843 [2013] 1 WLR 548 must be employed. This test outlines that a judicial decision must be proven either principally flawed, to have taken into account inappropriate considerations, to have failed to consider the appropriate factors, or to be unsustainable to be overruled. Gross LJ further held that, while it was unclear whether the additional element of 'manifest injustice' introduced in BCT Software Solutions Ltd v Brewer & Sons [2003] EWCA Civ 939 qualified as an official prerequisite to overturn a judicial costs decision, he felt it could be applied in this instance.
While Gross LJ concluded that the judge at first instance had been correct to refuse Patience his costs after the expiry of the May offer, he found him materially wrong to ignore the failings of Bloor and Tanner after the expiry of this offer. He therefore asserted that the judge had failed to take necessary factors into account, and that this failure resulted in such extensive costs for Patience that it constituted a manifest injustice. Therefore, Gross LJ concluded that no order as to costs should have been instituted post-29 May and allowed the appeal.
This case highlights the triumvirate of potential motivations for overturning a judicial costs decision: that the reasoning be flawed in either principle, in which factors are and are not considered, or in sustainability. As highlighted by Gross LJ, the judiciary is reluctant to interfere with judicial costs decisions, but when at least one of the necessary thresholds has been met while simultaneously resulting in a blatant injustice, this intervention may prove necessary.
Masood Ahmed is a member of the Civil Procedure Rule Committee. Claire Pennells co-authored this article