Most councillors work with tireless dedication to provide, promote and lead best-quality and responsive local services in their areas. But for their pains they can often be subject to rude abuse. Even Samuel Pepys, writing on 17 March 1662, recorded his Lord Mayor as 'a talking, bragging Bufflehead' (blockhead) and was 'confident there is no man almost in the City cares a turd for him'. On the other hand, the dark ghost of 'Donnygate' haunts public perceptions of council members' conduct. On 13 March 2002, the Guardian reported that: 'The worst local government corruption case since the Poulson scandal of the 1970s ended yesterday' when former Doncaster planning chairman, Peter Birks, was imprisoned for four years and two former council leaders and two former mayors were among 21 councillors convicted of fraud.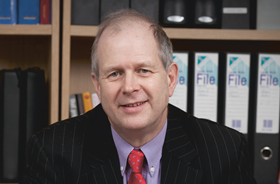 Donnygate was a key driver behind the Blair government's determination to polish Labour's ethical credentials through a new statutory local government conduct regime. This included creating a new regulatory quango called the Standards Board for England (later Standards for England (SFE)). Between 2000 and when it ceased functioning in January 2012, SFE maintained an England-wide code of conduct. Although it initially investigated breaches, in 2007 SFE became a strategic regulator.
However, while SFE's strapline – 'Confidence in Local Democracy' – was pithily apt, its processes were criticised as being too legalistic, bureaucratic and disproportionate. Consequently, the Conservative-led coalition, which came to power in May 2010, introduced a slimmed-down standards regime to replace the former system through the Localism Act 2011. Section 27(1) of the 2011 act requires relevant authorities to promote and maintain high standards of conduct by their members. In doing so, section 27(2) requires such authorities to adopt a code dealing with the conduct expected of their members. Codes of conduct (when viewed as a whole) must be consistent with the Nolan principles of public life, as specified in section 28(1).
But although these arrangements certainly offer much greater flexibility in authorities' approach to standards, they are often considered unfit for purpose when it comes to promoting public confidence in local democracy. In January 2019, the Committee on Standards in Public Life (CSPL) reported concerns about the 'considerable variation in the length, quality and clarity of codes of conduct' which 'creates confusion among members of the public, and among councillors'. Furthermore, it said, 'Many codes of conduct fail to address adequately important areas of behaviour such as social media use and bullying and harassment.'
CSPL recommended that an updated model code of conduct be made available to local authorities 'to enhance the consistency and quality of local authority codes'.
CSPL also noted that the 'current lack of robust sanctions damages public confidence in the standards system and leaves local authorities with no means of enforcing lower level sanctions, nor of addressing serious or repeated misconduct'. It therefore recommended that local authorities be given the power to suspend councillors without allowances for up to six months.
Following the CSPL report, on 8 June 2020 the Local Government Association (LGA) issued a draft Model Member Code of Conduct for consultation. The consultation runs until 17 August 2020. To facilitate this, the Local Government Association (LGA) produced an online consultation questionnaire, designed for both members and officers. Both questionnaire and draft code are available here.
The draft Code is readily understandable in plain English. This compares favourably with the former regime's comprehensive but highly legalistic Local Authorities (Model Code of Conduct) Order 2007 (which many local authority lawyers will recall with mixed affection). The proposed Code states its purpose is to assist councillors in modelling the behaviour expected of them, providing a 'personal check and balance' and setting out 'the type of conduct against which appropriate action may be taken'. Its 'overarching aim is to create and maintain public confidence in the role of member and local government'. Indicating a broad political buy-in, the Code's introduction was signed by the leaders of the LGA's Conservative, Labour, Liberal Democrat and Independent groups.
Before focusing on specifics – civility, bullying and harassment; impartiality of council officers; confidentiality and access to information; disrepute; abuse of position; use of council resources; interests; gifts and hospitality; and breaches and internal resolution procedures – the Code summarises the headline obligations. So members, in accordance with the public trust placed in them, undertake on all occasions: to act lawfully and with integrity and honesty; to treat all persons with civility; to lead by example; and secure public confidence in the office of councillor.
In undertaking their roles, councillors will also: exercise their responsibilities impartially in the interests of the local community; not improperly seek to confer an advantage or disadvantage on any person; avoid conflicts of interest; exercise reasonable care and diligence; and ensure that public resources are used prudently and in the public interest.
As to sanctions, for confirmed breaches the Code suggests an 'escalating' approach ranging from an informal discussion with the monitoring officer (or another appropriate senior officer) up to a bar on attending committees for two months for serious breaches. However, this does fall noticeably short of CSPL's view that there is 'very strong reason to introduce a power of suspension' for up to six months, with the suspension of allowances forming an important aspect of this sanction. If the Code is to be fit for purpose and attract public credibility it does need to have visible teeth.
Finally, Lawyers in Local Government, the Chartered Institute for Public Finance and Accountancy and the Society of Local Authority Chief Executives have announced they will work together on a joint consultation response and argue for other measures to promote better ethical governance, including statutory monitoring officer protection and for such officers to be legally qualified.
Nicholas Dobson writes on local authority, governance and public law