The roadmap easing us out of lockdown and back to the workplace continues, despite concerns that the Delta coronavirus variant may derail progress. While some non-essential businesses have been reopening over the last couple of months, most traditional office workers have yet to return to the workplace. The government's 'work at home if you can' message may be relaxed any day now.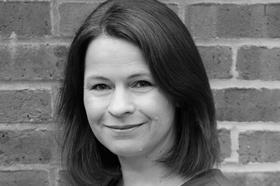 So what are the obligations for employers as they welcome staff back to work? Which policies may require a review? How will organisations balance business needs versus the physical and mental health concerns of employees being ordered back to work?
Covid-19 risk assessment
Employers have a primary duty of care to protect the health, safety and wellbeing of their workforce, which extends to both physical and mental health. In addition to the general principles, employers must now ensure a Covid-19 secure workplace, review the risk assessment and conduct meaningful consultations with staff. They should document the measures that are being put in place which will include workplace layout, social distancing, cleaning, PPE and ventilation.
The Chartered Institute of Personnel and Development (CIPD) has recommended three key tests when considering whether to return staff to the office. Is it essential? Is it sufficiently safe? Is it mutually agreed? These questions should be addressed in the risk assessment.
Health and safety concerns
For some, especially the clinically vulnerable, those with disabilities and pregnant women, there will be genuine concerns about returning to work or the commute on public transport. Consultation with staff will be key to consider options to support them in the months ahead. For some employees it is advised that occupational health is engaged, return-to-work meetings held and, where appropriate, there are reasonable adjustments to support employees in their role. Employers may expose themselves to discrimination claims under the Equality Act if they do not tread carefully in this regard.
There are also additional statutory protections as a whistleblower if employees refuse to return to the workplace (or leave suddenly) and raise concerns where they have a reasonable and genuinely held belief of a serious or imminent danger to health.
Mental health
Some will embrace the opportunity to be immersed back into office culture, engaging with colleagues and learning from mentors. Others may have spent the last year isolating or have been affected by illness, bereavement, family concerns or financial hardship.
While the mental health and wellbeing of employees should already be firmly rooted on the HR agenda, it is no surprise that recent ONS data has shown that around one in five adults were experiencing some form of depression in early 2021, representing a doubling of the figure observed before the pandemic. Such evidence has led to some commentators predicting that a mental health crisis will be the next pandemic.
It will be imperative for businesses to be mindful of how the transition back to work may present a challenge for many. Any organisation's mental health policy should be refreshed: risk should be assessed; and the training of managers and mental health first-aiders updated. Managers should proactively observe signs that an employee is struggling, which should prompt a wellbeing conversation.
Flexibility
While flexible working models are nothing new, a couple of years ago these were the exception rather than the rule, with approximately 20% of office workers working from home. The pandemic has accelerated the pace at which these changes have taken place.
It is therefore no surprise that many businesses have launched a review of their post-pandemic working arrangements. Some have closed their offices for good, others are expecting everyone back on 21 June (as I write) and many are reviewing flexible and hybrid arrangements.
Last month Ernst & Young published the results of a survey which showed that nine in 10 employees want flexibility in where and when they work, while 54% would consider quitting if they are not afforded some form of flexibility post-pandemic. Now we have all experienced a different way of working, the appetite is there for many to continue to work at home or, for most, a blend of the office and remote working would be ideal.
Employers are now advised to dust off their flexible working policy and embrace the post-pandemic working world. Employees have had the right to request to work flexibly since 2014 with businesses only being able to refuse for certain prescribed reasons relating to a negative impact on the business. But now businesses and employees have experienced a 15-month trial period of this new approach.
The other consideration is a phased return to work. Instead of inviting all employees back to work at once, a gradual return would be sensible. This will provide the opportunity to ensure staff feel engaged and allow a period to refine the risk assessment.
Litigation risk for employers
Ordinarily, if an employee refuses to come to work, this will amount to a breach of contract which could lead to disciplinary action and even dismissal. But whether this will be reasonable in the current climate will be very fact-sensitive. Claims for unfair dismissal or breach of contract may rise. As we ease out of lockdown many employees with concerns will have additional protections under employment legislation – the protected characteristics of disability, sex, pregnancy, age and race will feature widely and discrimination claims are set to increase. We are likely to witness a raft of grievances, claims and litigation.
Caroline Oliver is a senior solicitor at didlaw
Free webinar
Returning to office: what are the employment law risks of introducing flexible and hybrid working practices?

Friday 25 June | 14:00 - 15:00
Share your views or concerns as we ease back into the office environment. This interactive webinar will cover:
How to manage risks following the introduction of flexible / hybrid working,
New Government guidance on maintaining a COVID secure workplace,
Legal constraints involved around vaccine passports/lateral flow testing.