R v Green [2019] EWCA Crim 411 illustrates the difficulty for judges summing up when an inference from silence may be drawn. However, in doing so the court confirmed that a general invitation to give an account of events, in accordance with modern police interview training, can be a question within section 34 of the Criminal Justice and Public Order Act 1994 (ambush defence), even when the interviewer has given an inaccurate summary of events. It is not necessary that specific questions are asked of him.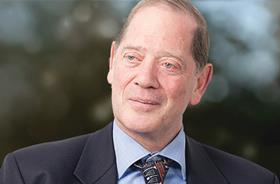 However the key to that decision was that there had been full disclosure. The situation should differ when that does not occur. Here there was CCTV of the incident which the defence had been able to view. At trial the defences were defence of another and defence of property, and it was perhaps to be expected that at least a prepared statement would have been made.
Procedure
Time limits for summary only offences
Brown v DPP [2019] EWHC 798 (Admin) held that a requisition is 'issued' once fully prepared in the Crown Prosecution Service office. It will not be out of time if not sent to the court within six months of the offence. This introduces a significant degree of uncertainty compared with laying of an information where the date was then clearly displayed on the resulting summons. The judge held out the possibility of a stay for abuse of process, if the forms were unduly retained in the CPS office, rather than being served. However it is likely that the defence would have to establish prejudice to succeed.
Criminal procedure forms
Yet another decision has been required to confirm that non-compliance with the Criminal Procedure Rules and the admissibility of evidence are distinct issues. In Hunt v CPS [2018] EWHC 3341 (Admin) it was held that non-compliance cannot alone make a form SFR1 admissible. It had no evidential weight. The significance of the BCM form used on a sending to the Crown court for trial, particularly in relation to discount for sentence, was emphasised in R v Davis [2019] EWCA Crim 553. A statement that there was 'likely to be guilty plea on a basis' whether in the correct or incorrect part of the form does not give rise to a maximum discount. The defendant was keeping his options open.
Sexual offences
The law of consent under the Sexual Offences Act 2003 was considered in R (Monica) v DPP [2018] EWHC 3469 (QB). The decision arose from the unsuccessful judicial review of a decision by the CPS not to prosecute undercover police officers who had infiltrated a protest group and entered into sexual relationships.
The court held that a complainant's lack of knowledge as to the officer's true identity did not vitiate her consent to sexual relations. The court noted a consistent line of authority under common law and the Sexual Offences Act 1956 that only pressure and coercion or two frauds are capable of vitiating consent: fraud as to the nature of the sexual act (which appears to include deception as to gender at birth) and fraud as to the identity of the perpetrator through impersonation. It held there is no authority that indicates or suggests otherwise. Assange v Swedish Prosecution Authority [2011] EWHC 2849 (Admin) indicates that deception that is closely connected with 'the nature or purpose of the act', because it relates to sexual intercourse itself rather than the broad circumstances surrounding it, is capable of negating a complainant's free exercise of choice.
That may represent a modest extension in the way in which the law examines 'consent' in the context of sexual offending, but did not support the profound change in the approach to consent argued for. That is to say the matter to which the deception related had to be sufficiently serious in objective terms as to be capable of being regarded as relevant to a woman's decision-making and that, subjectively, the deception went to a matter which the woman regarded as critical or fundamental to her decision-making.
Sentencing issues
Victim surcharge
New victim surcharges have become effective when all offences were committed on or after 28 June 2019.
Sentence
Adult
Youth
Company
Before 28.6.19
On or after 28.6.19
Before 28.6.19
On or after 28.6.19
Before 28.6.19
On or after 28.6.19
Conditional discharge
£20
£21
£15
£16
£20
£21
Fine
10% in range £30 to £170
10% in range £32 to £181
£20
£21
10% in range £30 to £170
10% in range £32 to £181
YRO/referral order
£20
£21
Community order
£85
£90
£21
Suspended or immediate custodial sentence
£115 if 6 months or less
£140 if 6 months to 2 years ad suspended sentence over 6 months
£170 if immediate sentence over 2 years
£122 if 6 months or less
£149 if 6 months to 2 years and suspended sentences over 6 months
£181 if immediate custodial sentence over 2 years


£30 for all custodial sentences
£32 for all custodial sentences
Criminal damage guidelines
New guidelines have been published for criminal damage and arson offences in all courts. They will apply to all such offences sentenced on or after 1 October, whenever committed. They cover:
Arson – criminal damage by fire.
Criminal damage/arson with intent to endanger life or being reckless as to whether life endangered.
Criminal damage where the damage has a value exceeding £5,000.
Criminal damage where the damage has a value not exceeding £5,000.
Racially or religiously aggravated criminal damage.
The difficulties associated with such offences are recognised by two provisions:
Where the offender is dependent on or has a propensity to misuse drugs or alcohol, which is linked to the offending, a community order with a drug rehabilitation requirement under section 209, or an alcohol treatment requirement under section 212 of the Criminal Justice Act 2003 may be a proper alternative to a short or moderate custodial sentence.
Where the offender suffers from a medical condition that is susceptible to treatment but does not warrant detention under a hospital order, a community order with a mental health treatment requirement under section 207 of the Criminal Justice Act 2003 may be a proper alternative to a short or moderate custodial sentence.
In relation to arson the guideline confirms that courts should consider requesting a report from liaison and diversion services, a medical practitioner, or where necessary order a psychiatric report, to ascertain both whether the offence is linked to a mental disorder or learning disability (to assist in the assessment of culpability) and if any mental health disposal should be considered.
Youth Sentencing
Fail to appear
Notwithstanding section 108 of the CJA 2003 and that failure to answer bail in the Crown court being treated as a contempt of court, the court retained the 12-month sentencing power for an offence under section 6 of the Bail Act 1976 (R v Cooper [2018] EWCA 2628).
Referral orders
R v Dillon [2017] EWCA Crim 2671 holds that section 66 of the Courts Act 2003 could not be used by the Crown Court or Court of Appeal to impose a referral order and a case must be remitted to the Youth Court
Historic sexual offences
R v Orritt [2018] EWCA Crim 2286 appears to be a significant sentencing decision for those who were youths when they committed sexual offences after the implementation of the Sexual Offences Act 2003 (1 May 2004).The court held that it is proper to have regard to the sentencing guideline on sexual offences by those under 18 if that was their age at the time of the offence. It was not necessary to apply a case such as Forbes [2016] EWCA Crim 1388 where the court was considering historic sexual abuse. Rather one could consider the level of sentence at the time of the offence, rather than of sentence.
Anthony Edwards is a solicitor at TV Edwards